While winter might be considered a 'dead time' in the lawn and landscaping space to begin working on a new landscaping project, it couldn't be further from the truth. In fact, waiting until the spring may be too late!
The only problem is not everybody adopts this mindset. Many homes and businesses in Gresham, Happy Valley, and nearby areas won't begin thinking about their exterior property until winter is over-but so does everybody else.
Taking advantage of the winter season to plan and design your landscape project puts you ahead of the curve. The average turnaround time for a landscaping project is between four to six weeks depending on factors like the weather and workload. That means you'll want to get a head start if you want to enjoy your new landscape by next spring.
Planning your spring landscape project during the winter serves you better in the long run, and it's important to know why so you get your money's worth.
---
Starting your landscape project in the winter gives you extra planning time.
Not all of your original design ideas will make it into the final layout plan, and that's only natural. Bursts of inspiration can hit at any point and sometimes what someone would like to see accomplished with their landscape isn't always possible.
With that in mind, it becomes more apparent why your landscape project should be started sooner rather than later.
The winter provides you with additional time to plan for the spring and make any necessary changes. If it turns out you need to restructure your budget or account for landscaping issues that you previously weren't aware of, both you and the landscaping crew need ample time to regroup so the project can try to be completed on the original timeline.
---
Your landscape project will be completed sooner when it's planned in the winter.
Spring might as well be considered a holiday season for landscaping companies. Many businesses get booked out until the start of summer and perform an insane amount of services for hundreds of residential and commercial properties every single day.
You don't want to miss out on adding your name to the list, especially if you're wanting to design and install a whole new landscape. These projects are lengthy, time-consuming, and require constant communication with your landscapers. Avoiding the spring rush by getting started in the winter will have your landscape ready to go in time for the new growing season.
---
Any property issues discovered by the landscape crew can be resolved before spring.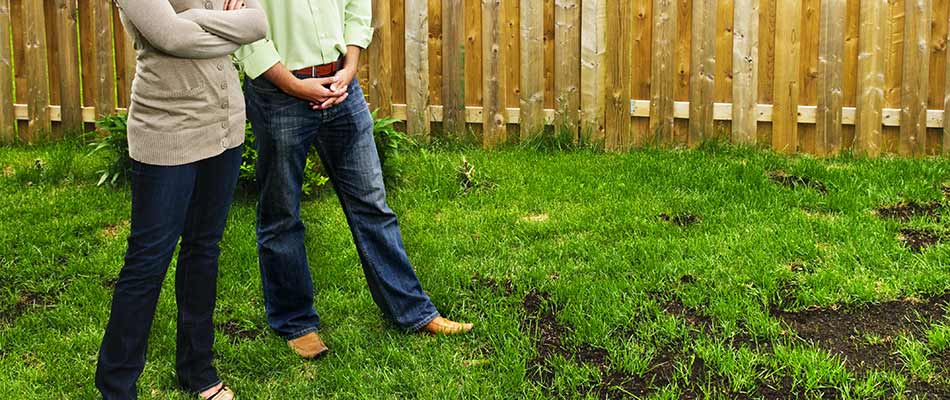 As the landscape crew does a thorough overview of your property, they may come across problems you weren't anticipating.
Some of the most common property issues landscapers will notice are trees and shrubs being infested with pests or fungal diseases, drainage issues caused by snow or rain, and erosion that becomes more visible from the lack of plants covering the area.
Having your new landscape ruined by problems that were never addressed is the last thing you want. Diagnosing and treating these problems early on will protect your investment and spare you the added expense of having it all done during the spring.
---
You'll know early on if your landscaper doesn't have all the plants you want.
Garden centers and local flower shops sell out of annuals and softscapes quickly in the spring. It makes sense since new plantings make up a large portion of the spring services performed by lawn and landscape companies.
However, this also means that the flowers you want to add to your property might not be available. Another reason could be that certain species aren't in season yet and can't be readily purchased by your landscaper.
In either case, preparing for these possibilities allows you and your landscaper to come up with a backup plan regarding what other softscapes you would prefer as a substitute. It also provides them the opportunity to order the plantings ahead of time if it's doable!
---
Some cool-season annuals need to be planted early for spring color.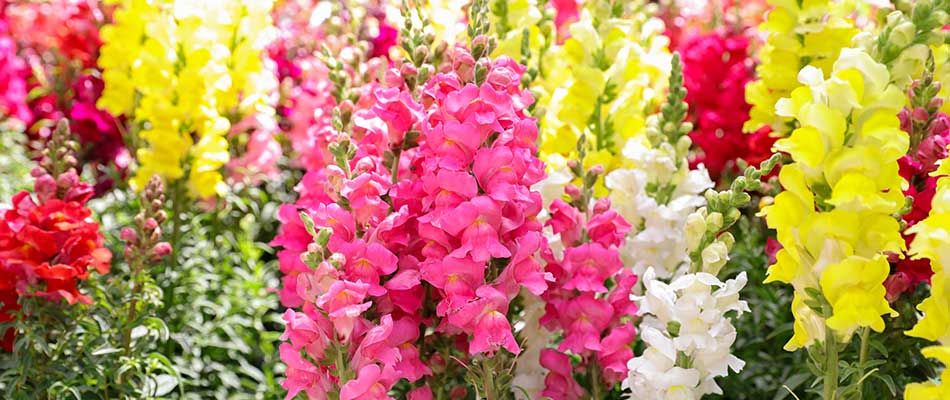 Certain cool-season annuals won't flourish well if they're planted in late spring or early summer. The weather is often too warm for them to survive.
Many flower bulb species like tulips, daffodils, crocuses, and hyacinths are planted in December or January before the first frost. Other cool-season annuals that will bloom in spring and can tolerate the colder weather include:
Snapdragons
Poppies
Petunias
Forget-me-nots
---
Beautifying your exterior property shouldn't be a stressful experience. Alleviate those worries by starting your next landscape project in the winter!
Refreshing your landscape after the winter season restores your outdoor property to its former glory, but it shouldn't be a stressful experience. Our team at J&C Lawn Care can help alleviate those worries by getting you started on your landscape project early! We can provide you with a landscape by next spring that reflects your personal style and vision. Call today at (971) 284-2035 to set up a free consultation!