Fall flowers bring fesh color to your property as the weather gets cooler in Gresham.
We here at J&C Lawn Care love seeing colorful landscapes throughout the year and we love incorporating seasonal flowers on residential and commercial properties. Planting fall annuals once the summer heat has subsided means you can enjoy a change in your landscape beds while also continuing the floral environment that you had all summer.
Learn about how fall flowers can transform your fall landscape as well as some cool-season favorite flower options in Gresham, Happy Valley, and the nearby areas of the Portland, OR metro area.
---
Benefits of fall flowers
Many fall flowers are annuals, meaning they only live one growing season. They grow when the weather is cooler, and many can withstand frost. Some benefits of planting fall flowers include:
Less watering – Fall annuals typically require much less watering than summer flowers.
No pruning or trimming – Flowers that grow in the fall aren't like their perennial companions. They don't require pruning and trimming to maintain—they can pretty much be cared for by watering and some deadheading.
Vibrant colors – Spectacular color isn't reserved for just summer. Fall flowers that grow well in Oregon include reds, oranges, purples, and more.
Possible re-seeding – If you leave your fall flowers alone, they may drop seeds, which means you could have flowers in the same spot next fall.
---
Let's look at some flowers that grow well in the fall.
There are many beautiful varieties of annual and seasonal flowering plants that thrive in the fall around Portland, OR. Let's learn about a few of the most popular annuals we can install in your landscaping to boost the visual appeal of your property.
Snapdragons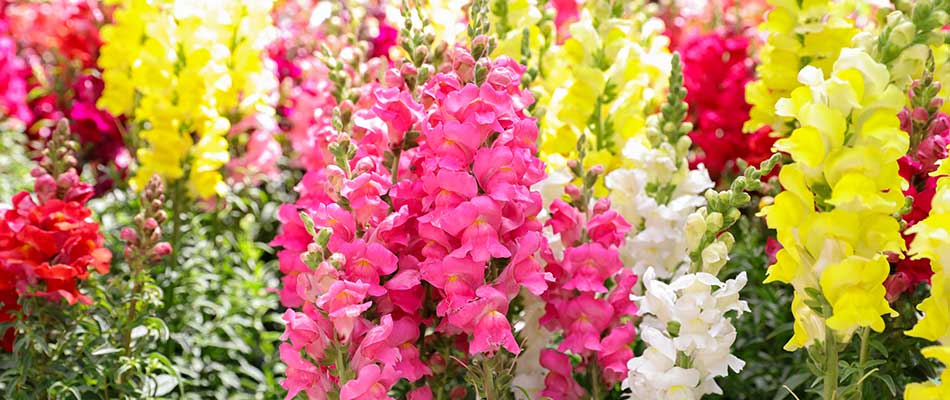 The snapdragon's scientific name means "snout-like," and its unique blooms love the cool weather and continue to flower for months. It likes conditions ranging from full sun to part shade. In terms of color, snapdragons come in almost every color—white, yellow, red, orange, purple, pink, and even other hues.
Sweet Alyssum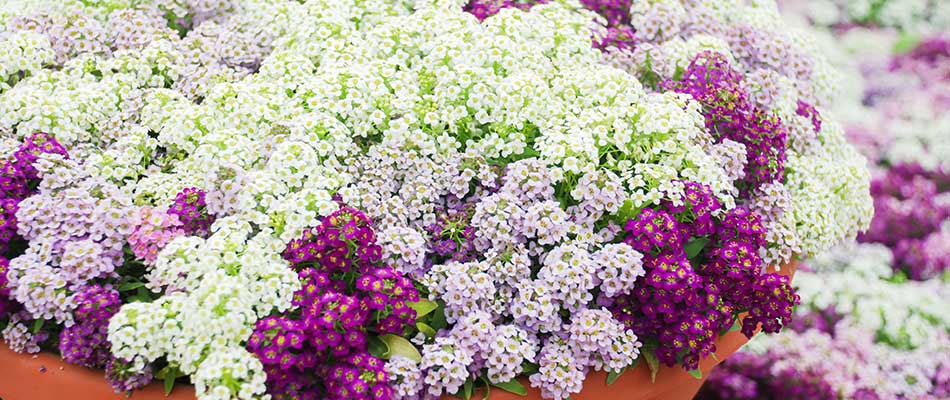 Sweet alyssum gets its name from the fact that it has a delicate fragrance, but it also features delicate, tiny flowers in white, pink, or purple. The plant is susceptible to frost and blooms from late summer into fall. One of the best parts about sweet alyssum is that it will continue to bloom if you remove spent flowers (called deadheading). The flower also self-seeds, meaning you're likely to see this beauty next year.
Poppy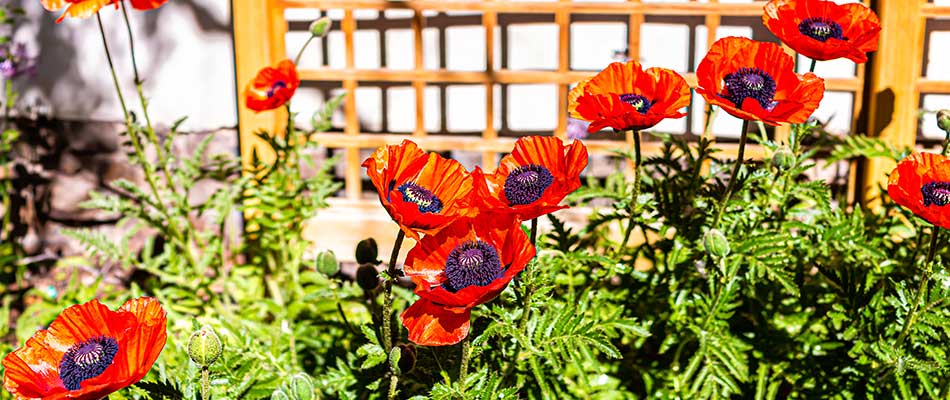 Poppies have absolutely stunning color and come in many different cultivars. You're probably most familiar with the near scarlet variety. They thrive in cooler weather and have the possibility of re-seeding. Depending on how the winter goes, it may even overwinter, providing foliage interest.
Petunia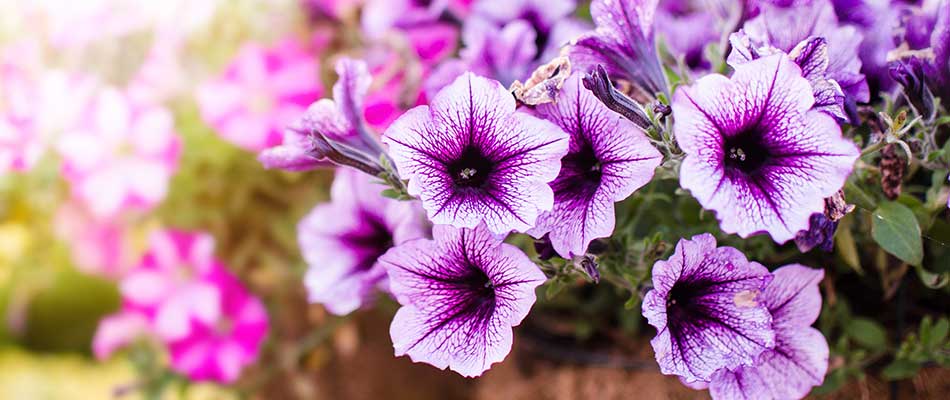 There are many species of petunias, and their bright, trumpet-shaped flowers are unmistakable. They love full sun, and some varieties have a little bit of fragrance. Colors include purple, white, pink, and red. Deadheading these will pay off with new blooms.
---
Do you need help planning your fall flowers? Call us today.
If you are ready for a brighter property this fall, we can help! J&C Lawn Care works with residential and commercial lawns across Troutdale, Gresham, and other areas of Portland. Contact us today at (971) 284-2035 to schedule a consultation and learn more about your fall flower options.