If you have a property with overgrown vegetation, whether it be grass, trees, shrubs, or other plants, it might be tempting to let the winter season come and go and just handle the issue in the spring. However, neglected vegetation can be more than an eyesore. It can also make caring for your landscape a lot more difficult in the spring.
One of the main things that you'll want to do is to ensure your lawn is mowed to the right height before winter arrives. This helps safeguard your property against lawn diseases, snow mold, and even insect infestations. Certain plants that grow in our area also require winter pruning if you want them to bloom well in the spring. You'll also want to clean up any debris to ensure that it doesn't smother your grass during the winter season.
---
How tall should your grass be before the winter comes?
Maintaining your lawn with mowing before winter and frost arrive is important, especially when it comes to messy and overgrown landscapes. When your grass grows too tall, you may be creating an environment for lawn diseases, snow mold, and insect infestations to thrive. In order to keep your grass protected from these concerns, we recommend you hire lawn mowing professionals. Professionals will know exactly what height to cut your grass to depending on your grass type. This way, you can rest easy knowing that your grass is at the best height possible heading into the winter season.
---
You'll want certain plants to be pruned before winter so that they blossom in the spring.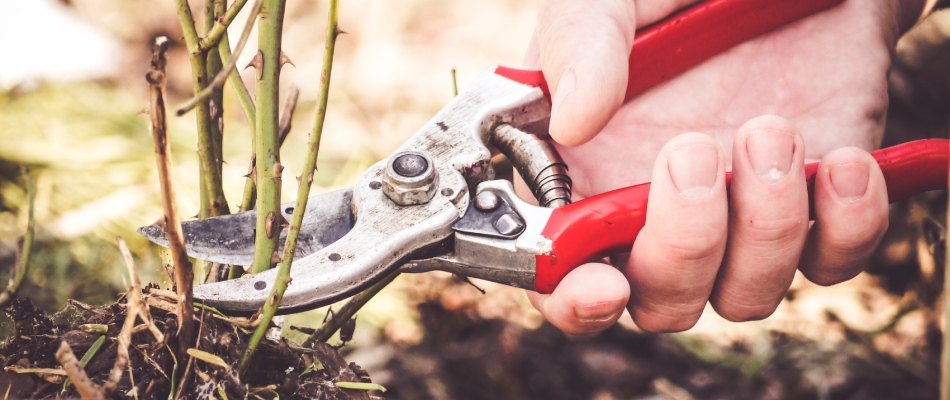 Pruning is meant to serve as a wellness check for your vegetation. Even though it may feel intimidating to stare down a property full of overgrown plants, you should know that the right professional lawn care team can ensure that all your trees, shrubs, and other plants are properly pruned in order to keep out diseases and pesky insects. In Oregon, some of our most common landscape plantings require pruning in the wintertime in order to blossom in the spring, including:
Hibiscus syriacus
Hydrangeas
Shrub rose
Crape myrtle
Butterfly bush
Fig tree
Mikado spiraea
And more.
---
Remove any leaves and debris on your lawn!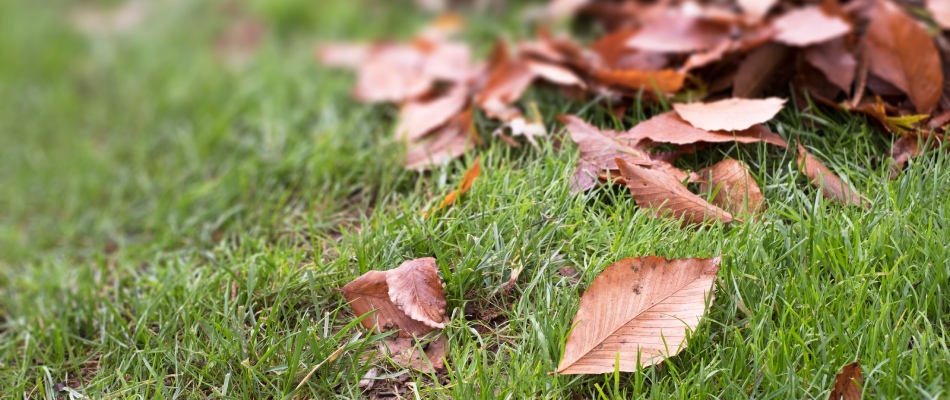 Debris and clutter are some of the main things that can keep a landscape from looking its best. It can also be the very thing smothering your lawn and landscape beds. Lawn mowing and pruning are great steps in the right direction, but to further prepare your lawn for the winter season, we advise that you clean up all remaining debris in your yard. Leaves that have fallen on your lawn will need to be removed so that they don't smother your grass and provide food and shelter for pests. To ensure that the job is done right, you'll want to hire a professional landscaping company. They will know the best ways to clear your lawn of leaves and any other debris so they can't cause damage to your lawn over the winter.
Rain or snow can add weight to leaves, making them even more likely to smother your lawn, which is why leaves need to be removed before winter arrives.
---
Call us today to schedule our overgrown cleanup service.
At J&C Lawn Care, we offer a professional overgrown cleanup service in Gresham, Happy Valley, Troutdale, OR, and neighboring areas. This service is perfect for properties that are foreclosed, abandoned, or neglected and are overrun and messy with unkempt vegetation. Our team handles properties of all sizes and conditions, so if this is a service that you need, feel free to give us a call today at (971) 284-2035 to schedule!