Is Overseeding Necessary After Lawn Aeration in Oregon?
Keep Your Lawn Looking Lush and Beautiful with Aeration and Overseeding Services in Gresham, Happy Valley, Troutdale, and Other Areas in East Portland, OR
Has your lawn developed thin patches of grass? Are weeds starting to take over the yard? Aeration and overseeding can actually solve your lawn troubles.
You're likely familiar with the telltale holes in grass that accompany lawn aeration. What you may not realize is that when it's time to aerate your lawn, it may also be time for overseeding. But with all of the lawn care options out there, you may be wondering, what is overseeding, and is it even necessary?
---
What is overseeding?
Overseeding is the process of sowing grass seed over areas where there is already grass, unlike reseeding, which is the process of starting a lawn from the ground up. Overseeding is a service that is typically combined with lawn aeration.
Aeration is the careful process of perforating the lawn to allow for more oxygen and water in the soil. Aeration helps more seeds reach the soil and encourages seed germination.
---
Is overseeding really necessary?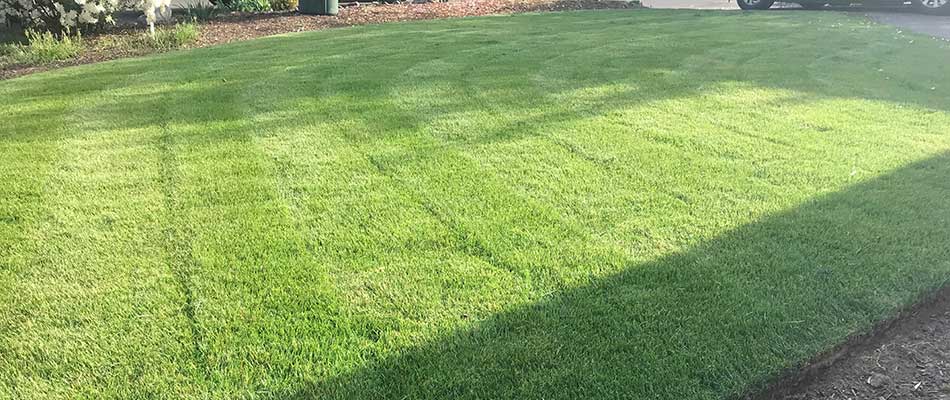 If you want your lawn to look abundant and consistent, overseeding will help repair existing flaws. Aeration by itself can help your lawn, but combining aeration with overseeding will fill in thin or bare spots and give the grass an opportunity to overtake weeds. The benefits of overseeding include:
Better appearance and color
Weed resistance
Reduce erosion
Reduce pests and chemical use
Overseeding creates a denser, stronger root system that discourages pests and weeds from moving in and also provides a natural way to create a full lawn without excessive use of chemicals and fertilizers. So if you're planning on aerating your lawn, consider overseeding as an add-on service to create a thicker, fuller lawn in the spring.
---
When should overseeding happen?
Here in Oregon, we use cool-season grass seed that needs to be sown in the fall. Aeration and overseeding should ideally take place before the weather reaches freezing temperatures but also before the autumn leaves take over your yard.
It's easy to schedule service that will include aeration and overseeding as a combined service. By performing these two services before winter strikes, the grass seed will have time to germinate and develop a strong root system.
---
What happens if I don't overseed?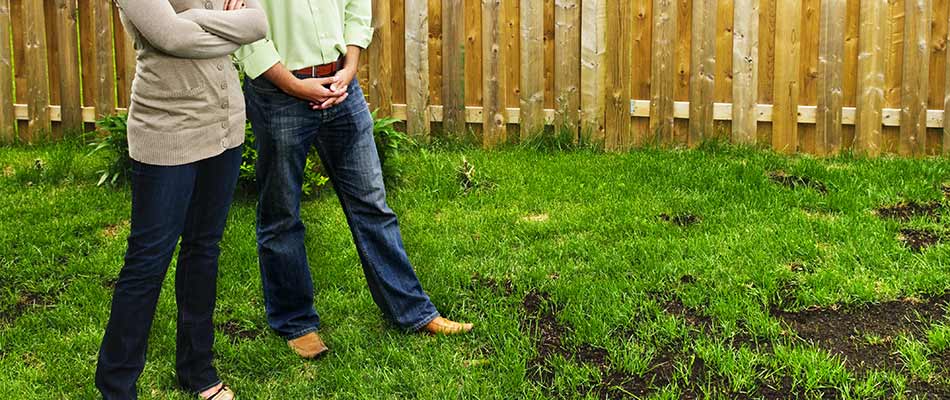 Overseeding and aerating can refresh your lawn by encouraging more lush grass growth, especially in thin areas. So what happens if you don't?
If you don't already have thin spots, you will develop them at some point, which gives room for weeds to move in. These thin spots (and sometimes completely bare) are noticeable and unsightly.
Staying on top of your lawn care is the best way to prevent unwanted signs of wear and tear. Overseeding, when done by professionals, will help you obtain an even-looking lawn and fill out those patches caused by overuse.
---
Transform your lawn
J&C Lawn Care serves lawnowners in Gresham, Oregon and the surrounding communities. Reach out to us today at (971) 284-2035 for a free quote or to schedule aeration and overseeding services