Some words to remember in the green industry are "a fertilized lawn is a healthy lawn." Fertilizing your lawn is a crucial part of keeping your turf lush and beautiful; it actively replenishes the essential nutrients that your grass needs to thrive and therefore promotes root and top growth in the warmer seasons. Although the importance of regular fertilization cannot be questioned, most homeowners in Portland, OR are unaware of how regularly they should be pursuing fertilization treatments. The simple answer to this question is at least three times a year; fertilizing in the spring, summer, and fall seasons can help prepare your grass for those rough winters in Portland and allow it to thrive in the warmer months.
---
Fertilizing in the spring helps grass emerge from winter dormancy.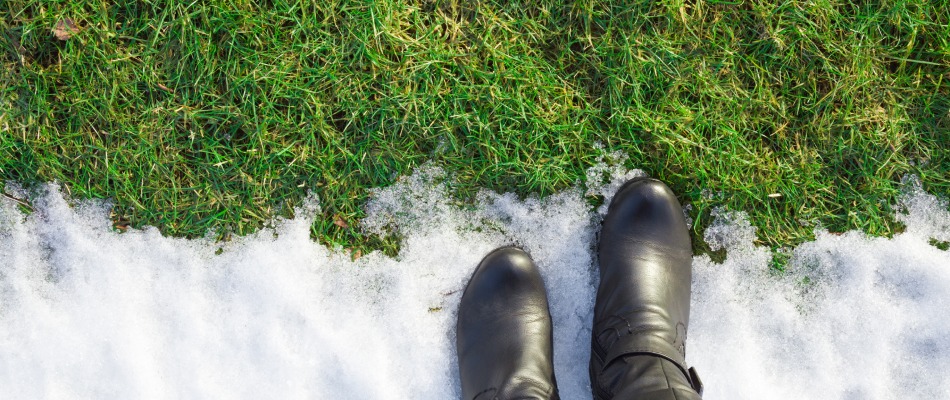 After withstanding the harsh conditions of a Portland winter, your lawn will start to come out of dormancy in the spring. Choosing to fertilize your lawn in the early spring will assist your turf in recovering from the cold winter and help it emerge successfully. Spring fertilizing will allow you to replenish any essential nutrients that were depleted over the winter season. This will also prepare your grass to thrive in the warmer months of the year. In addition, fertilizing in the springtime encourages root system development, which also improves the growth rate of your turf in the summer.
Fertilizers are equipped with nutrients that your lawn will need to thrive, including nitrogen, potassium, and phosphorus.
---
Fertilizing in the summer helps cool-season grass survive the heat.
Properties in the Portland, OR area typically have cool-season grass. Cool-season grass is any type of grass that thrives in slightly cooler weather and tends to struggle in the heat of the summer and cold of the winter. Common cool-season grasses include ryegrass, fine fescue, and turf-type fall fescue. Because this type of grass seed grows more successfully in 60-75 degree Fahrenheit weather and has more trouble in the heat, fertilizing in the early summer can help to prepare your turf for the hot weather to come. Fertilizing your lawn during seasons where your grass is thriving the most encourages your grass to continue flourishing even in tougher conditions; therefore, if you live in Portland where cool-season grasses tend to thrive, you should plan a fertilization treatment in the early summer months.
---
Fertilizing in the fall helps prep grass for harsh winter conditions.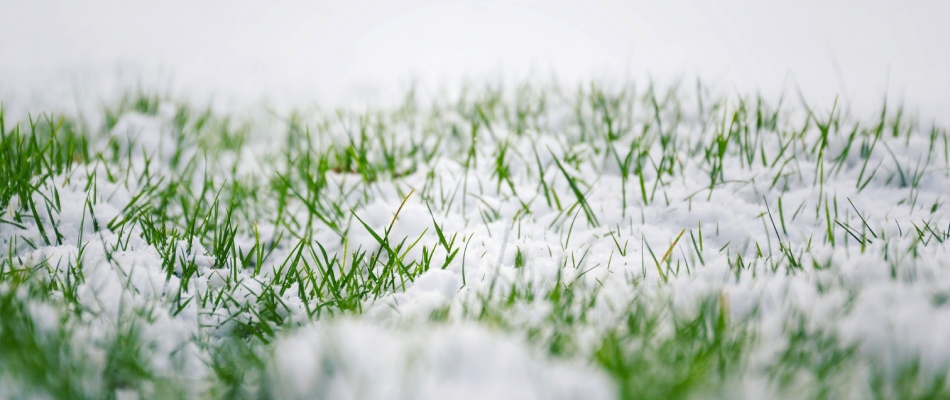 The most significant benefit of fertilizing your lawn is that it replenishes the nutrients in your turf typically lost in the colder months of the year. Many homeowners are unaware that the fall season provides the ideal environment for maximum nutrient absorption. While the summer heat tends to dry out your turf and your soil, the fall's cooler temperatures and morning dew provide your grass with the ideal environment to absorb the nutrients that fertilizer provides. Choosing to fertilize your lawn in the fall also allows your grass to have its key nutrients (such as phosphorous, nitrogen, and potassium) replenished in time for those harsh Portland winters.
---
Give us a call today to schedule our fertilization service.
Fertilization is one of the most advantageous treatments you can include in your lawn care regiment. By restoring the nutrients your turf has lost, regular fertilization brings color, density, and health back to your lawn. Because of its many benefits to overall lawn health, it is highly recommended that you schedule at least three fertilization treatments a year (in the spring, summer, and fall seasons). At J&C Lawn Care, we offer our fertilization service to property owners in Gresham, Happy Valley, Troutdale, OR and throughout the surrounding areas. Give us a call at (971) 284-2035 to schedule our fertilization service today!