Every homeowner's dream is to have a verdant lawn that will stand out from the rest. An effective way to achieve that is by giving your turf fertilizer that contains essential nutrients that promote more robust grass growth. Applying fertilizer to your lawn might seem like an easy job, but a lot goes on behind the scenes. Here are some of the most frequently asked questions we receive about our fertilization program.
---
Why do I need to fertilize my lawn?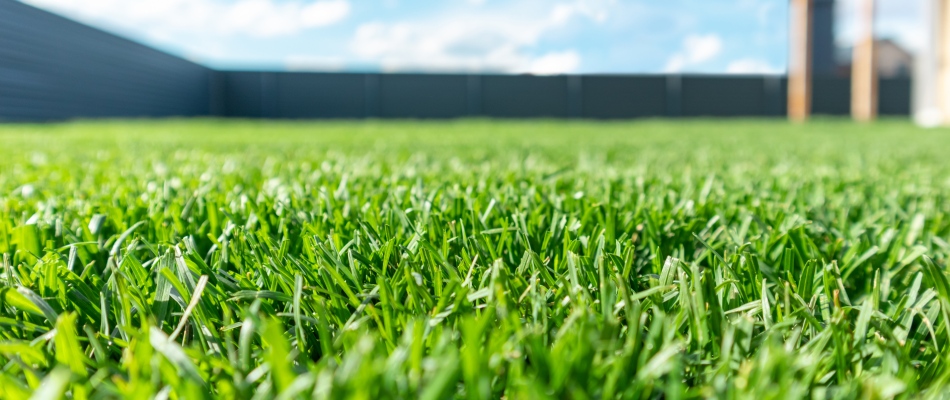 Think of fertilization as food for your grass. It provides your lawn with the nutrients that it needs to stay healthy and grow lush, green grass. Our fertilizer seeps down into your soil and into the roots of your grass, where it can help your grass establish a stronger root system. In the end, a fertilized lawn will be stronger, greener, and more resistant to insects and diseases.
---
What is in the fertilizer you use?
Our company has partnered with Horizon TurfGro because they have developed a variety of fertilizers that are region-specific. The fertilizer we use is a slow-release fertilizer that will slowly feed your lawn the nutrients that it needs to flourish over an extended amount of time. Some of the nutrients that are in this fertilizer include nitrogen, potassium, and phosphorus.
---
When is it safe for my pets to use the lawn after an application?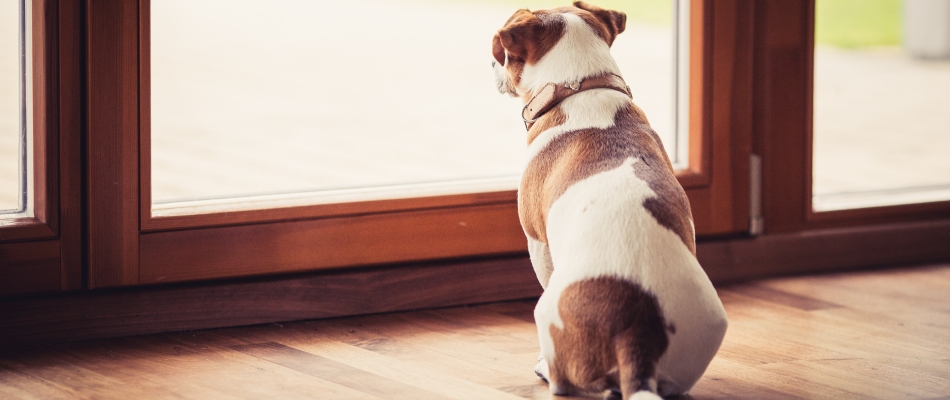 We recommend that you keep your pets off of treated areas on your lawn for 24 hours. This is because your lawn will need some time to absorb the nutrients, and the fertilizer could take hours to dry. After 24 hours, you can allow your pets to use the lawn like normal again.
---
How long should I wait to mow after a fertilization treatment?
After applying the fertilizers on your lawn, give the product 24 to 48 hours to sit on the soil before taking out the mower. The ground needs enough time to absorb the fertilizer. Activities like mowing can disrupt this process, increasing the possibilities of the fertilization treatment becoming less effective. To be safe, we recommend that you mow before we apply the treatment. If you don't, wait for at least 2 days after the fertilization treatment to mow.
We also offer a lawn mowing service, so we can take that maintenance task off of your plate.
---
How often do you administer the fertilizer treatments?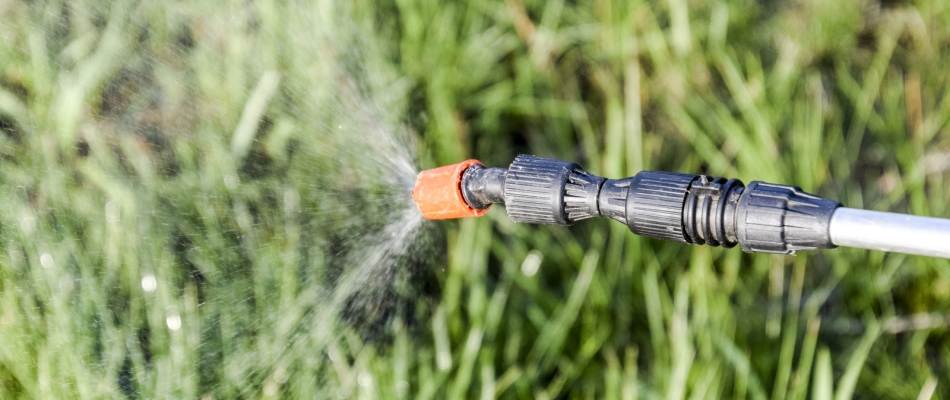 Our fertilization treatment involves four applications from early spring to late fall. This way, we can feed your lawn with the nutrients that it needs to grow healthy and strong throughout the entirety of the growing season.
---
What comes with your fertilizer program?
Our fertilization program includes weed control treatments to prevent pesky weeds from taking root on your property. Weeds have no place on your gorgeous lawn, so preventing their growth is vital. Our pre-emergent herbicides act as a shield by creating a protective barrier on the soil to prevent the germination of weed seeds. We apply herbicides in spring and fall during our fertilization applications. Doing this nourishes and protects your lawn at the same time.
---
Give us a call today to schedule our fertilization and weed control program.
Fertilization is an essential part of any effective lawn care routine. It provides essential nutrients to maintain a verdant and healthy turf that can resist diseases and stressful conditions. Adding a weed control treatment prevents persistent weeds from germinating and establishing on your lawn. Our experienced team at J&C Lawn Care offers top-rated fertilization and weed control treatments for lawns in Gresham, Happy Valley, Troutdale, and nearby Oregon communities. We use high-quality products to yield the best results for your lawn. Call us at (971) 284-2035 today to schedule our fertilization and weed control program.