Although extremely exciting, redesigning your landscape is a huge project with many different variables to consider. There are a few things that many homeowners forget to think about which, in turn, impacts how their finished product looks. It is best to get advice from landscapers who have designed and installed thousands of landscapes to tell you what most customers tend to forget to think about! That is why we have put together a list that includes 5 things to consider about your landscape redesign before signing on the dotted line.
---
1) Your Budget
This one seems a little bit obvious, however, it is easy to get carried away with choosing new design aspects without ever considering the price! Creating your budget should be your very first step - even before calling any landscaping companies. If you go into the rest of the project with a solid budget in mind, it will make everything easier and help you make design decisions faster. Plus, letting your landscape designers know your budget will allow them to offer suggestions for you that fall within said budget.
---
2) Your Must-Haves
The next step to redesigning your landscape is writing down all of your must-haves. If you are co-designing with a partner, talk with them and see what they absolutely want to include in the redesign, and then share your own. Once everybody is on the same page, you can go ahead and start to fit these must-haves into your budget. From there, you will have a much better idea of how much money you have left over for extra additions.
---
3) How Much Sun & Shade Covers Your Property on Any Given Day
This is something commonly forgotten among our customers, however, it is very important! The plants that you want to fill your landscape with all require different environmental conditions to grow properly. The last thing you want is to plant flowers that struggle to thrive on your property. That is why it is so important to consider beforehand.
Here are some plant and flower ideas for sunny landscapes in Portland, Oregon:
Rose Creek Abelia
Black-Eyed Susan
Lavender
Here are some plant and flower ideas for shaded landscapes in Portland, Oregon:
Japanese Aucuba
Heartleaf Bergenia
Sword Fern
---
4) Your Favorite Plants & Flowers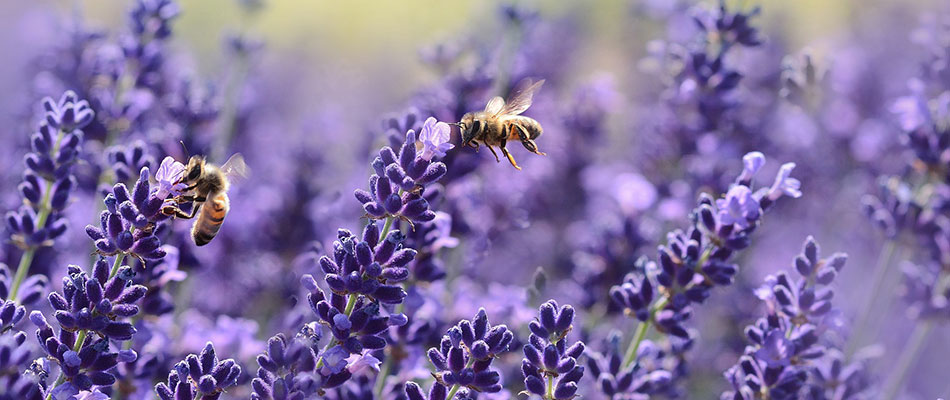 Now that you know to consider the growing conditions of each plant or flower you choose, it's time to make a list of your favorites! There are a wide variety of colors, shapes, and sizes to choose from to achieve the desired look and feel of your new landscape. Some other things to consider during this step include:
Their maintenance level: Aiming to choose native plants and flowers will ensure that they won't need much help from you in order to grow successfully because they are already adapted to your local environment.
What they look like when they are fully grown: Unfortunately, we don't have the power to pause your plants and flowers in their current stage, although that would be pretty cool! Your plants and flowers will continue to grow and it is important to consider how they will look once they are full-grown to ensure that you will ALWAYS love the look of your landscape.
---
5) Your Favorite Focal Points
You might have a certain part or multiple parts of your landscape that you just absolutely love - why don't you highlight them? You can draw attention to the best parts of your property with different design aspects. This could include an outdoor lighting system that illuminates these parts or even a specific design of plants and trees that draw your eye in a certain direction. If you have one or more focal points in mind, professional landscape designers will be able to offer suggestions on how to best highlight these features.
---
Feeling inspired yet? Get 5-star service for your landscape redesign project.
Our company has extensive training and expertise in designing and installing new landscapes. We want to help you turn your vision into a reality that you, your family, and your friends can enjoy for years to come. Our design and installation services are offered to Gresham, Happy Valley, Troutdale, OR, as well as nearby communities. Call us at (971) 284-2035 to speak with a team member today and schedule your consultation.