Putting in new sod is a huge investment, and you need to ensure that the installation process is done properly in order to protect your investment. At J&C Lawn Care, we expertly install sod for residential and commercial properties in Troutdale, Happy Valley, Gresham, and surrounding areas of Portland, OR. Learn more about our new sod installation process.
---
How Lawn Care Crews Install Cool-Season Sod
Every time our lawn care crews visit a property in the Portland, OR area to install cool-season sod, we follow the same proven process so that the sod will thrive and turn into a beautiful, instantly-green lawn at your property. Each step is thoroughly done with attention to detail.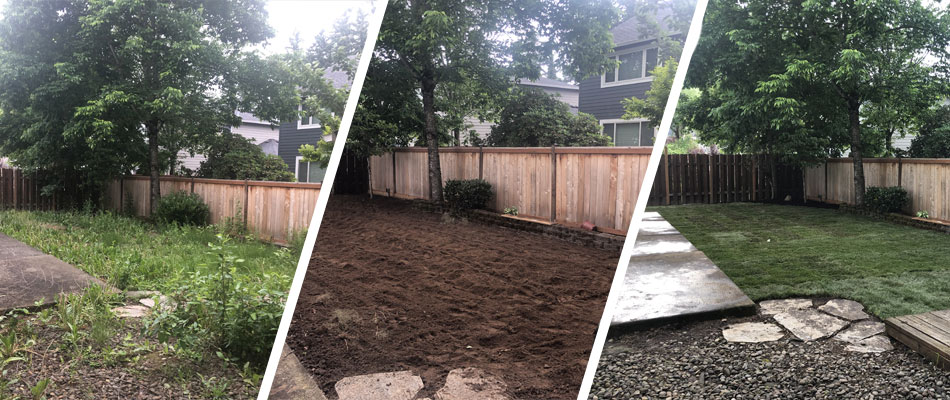 First, we evaluate the property. At the property, we will come out to measure the size of the lawn so we can provide the most accurate proposal for the various types of sod we install. We leave you the proposal so that you can look it over, decide which type of sod to use, and ensure that we can operate within your budget for sod installation. Once you approve the quote and we get a deposit from you, we will schedule the job. Please note that wait times for installation may vary based on how busy we are at that time of year.
We then remove any existing grass or weeds from the lawn. To ensure that we have a clean slate for the new sod, we will remove any of the existing grass or weeds, leaving bare soil. This will help to protect the sod from weed growth or other types of grass invading the sod once it is in the lawn.
Next, the soil is prepared for the installation of the sod. We do not recommend installing sod on soil that has not been treated to provide nutrients to the sod once it has been installed, so we put down some beneficial nutrients that will break down and strengthen the roots of your sod as it establishes itself. We also level the dirt to make sure your new lawn is level and then create a lip around the edges for the sod.
Once the soil is prepared, we install the sod. When the sod is laid down, we make sure to install it with tight seams so there are no gaps in coverage, creating a totally seamless lawn. We also make sure to cut the sod at the edges and around any curves that you may have in your driveway, walkways, or patio.
---
Do you need a new sodded lawn at your residential or commercial property in the Portland, OR area? Call us.
Throughout Happy Valley, Gresham, Troutdale, and nearby areas of the Portland, OR area, our expert lawn care company performs numerous sod installation jobs. If you need a newly sodded lawn at your residential or commercial property, then give us a call at (971) 284-2035 to set up an estimate.