Spring is a pivotal point in the year for lawns across the U.S., including those of us in Oregon. It's the point where you decide: What am I going to do to set my lawn up for success? Every service you invest in during this time of the year puts you that much ahead for the rest of the year. Wiping the slate clean with a spring yard cleanup removes any lingering debris or clutter that's piled up over the winter months, and adding a ground cover in your landscape beds will help protect your soil and increase water retention. The one-two punch of fertilizer and weed control ensures that your plants have all the nutrients they need to thrive with no pesky competition from weeds. All of this, plus getting the first mow of the season correct in timing and height, will ensure you have the healthy, flourishing lawn you've always hoped for come summer!
---
Spring yard cleanups give your lawn and landscape a fresh start.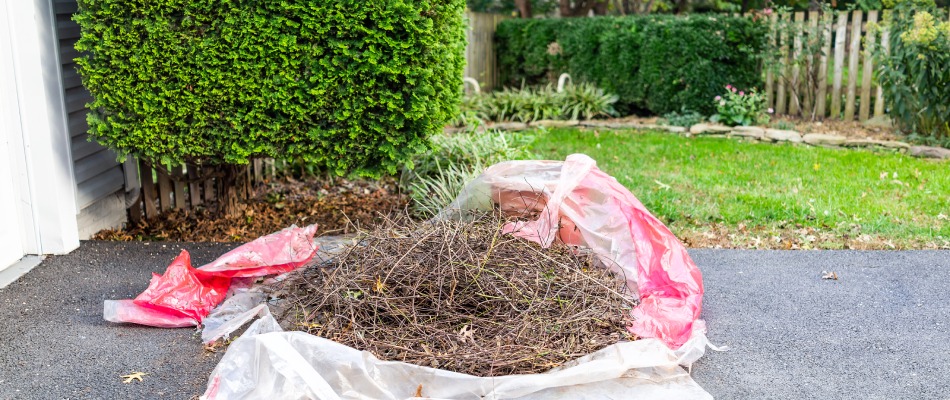 Think of a spring yard cleanup like an eraser, getting rid of any imperfections so you have a fresh canvas to start decorating. Spring cleanups generally involve removing debris from your lawn and landscape beds like fallen leaves and branches, trimming and pruning shrubs, pulling weeds from landscape beds, and more. Clearing out all the riff-raff and clutter will free your grass to absorb all the light, water, and air it needs to be healthy.
Removing winter debris and any other dying organic matter will also reduce the chances of lawn disease or pest infestation in a healthy lawn.
---
Fertilizer and weed control work hand-in-hand to jumpstart lawn health.
Fertilizer and weed control work hand-in-hand to give your lawn a jumpstart in health and growth. Fertilizer deposits much-needed nutrients into the soil that your grasses will be desperate to soak in, but without weed control, weeds may steal all those nutrients away. By laying down a weed control treatment, you'll ensure there are no intruders in your landscape sapping up resources and taking them away from your desired plants. The one-two punch of fertilizer and weed control gives your plants both the sustenance to grow and the space to do it without pesky competition.
---
Installing a ground cover in your landscape beds will protect your soil, improve water retention, and more.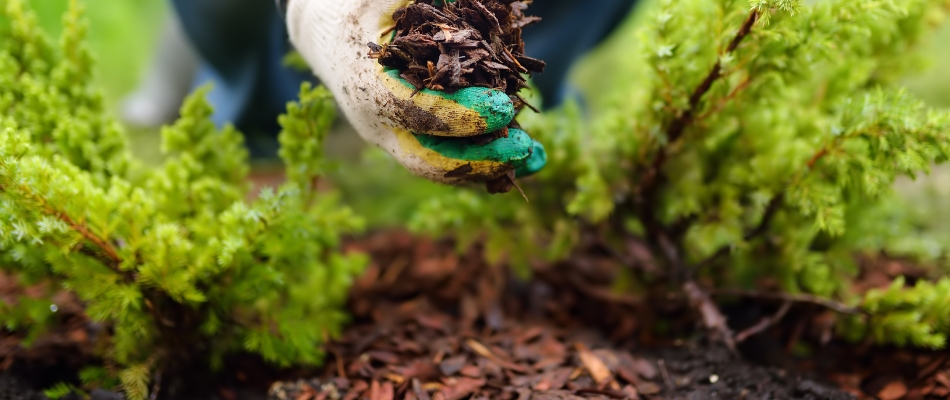 You can care for the soil in your landscape beds by installing a ground cover, either in the form of mulch or rock, depending on your personal preference. Ground coverings will protect your soil from the sun, improving moisture retention so your watering is more effective. Blocked sunlight also helps prevent weeds from sprouting up. When you add in the fact that ground coverings add beauty to your landscape beds, you really can't go wrong!
---
Don't forget the first mow of the season!
After the winter season has ended, it will be time for your grass to come out of dormancy and start growing again. This is when you'll want to perform the first mow of the season. You'll want to make sure that you don't cut off too much of the grass blades at once, as that can be detrimental to the health of your lawn. When performing the first mow of the season, and any other time you mow, you should follow the 1/3 rule which is to never cut more than 1/3 off the top of your grass blades during a single mow.
---
Give us a call today to schedule any of our lawn and landscape services.
At J&C Lawn Care, we're experienced and eager to help you achieve your lawn and landscape goals. With services including cleanups, fertilization, ground cover installation, mowing, and more, we aim for perfection and are diligent with our work to achieve it. Schedule our expert services so that we do all the hard work, and you can enjoy the rewards. Call us our team at (971) 284-2035 to schedule our services and get your property prepared for the summer season. We offer our services to property owners in Gresham, Happy Valley, Troutdale, and throughout the surrounding areas of Oregon.