If you feel like your outdoor living space is missing something, a wood-burning fire pit may be exactly what you need. With the peaceful crackling of the fire and wood smell that fills the air, you can't beat the ambiance it brings to the landscape. That same wonderful-smelling smoke also will deter pests like mosquitoes, so you can enjoy your outdoor space without worrying about being bitten up by bugs while you're out there – a common problem in Oregon. Installation for a wood-burning fire pit is also much quicker than a gas-burning fire pit since there is no need to run a supply line to a gas source. These are benefits you just can't match with a gas-burning fire pit!
---
Wood-Burning Fire Pits Create a Pleasant Ambiance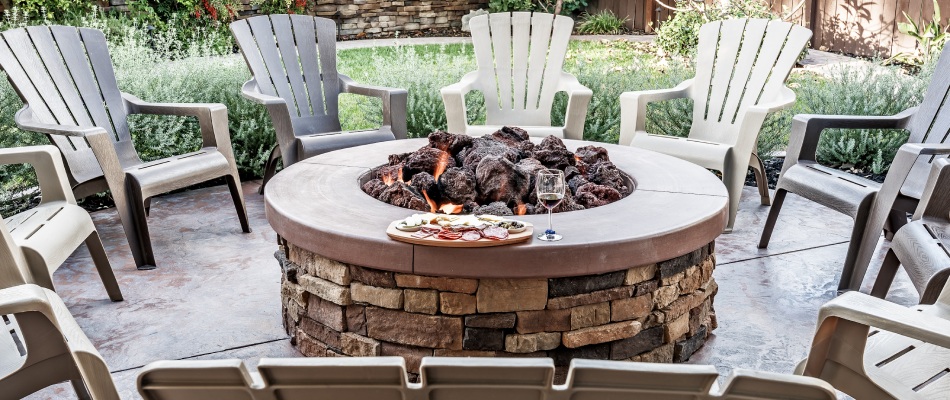 A wood-burning fire pit creates a pleasant ambiance in any outdoor living space. More dynamic than some other landscape elements or even a gas-burning fire pit, a wood-burning fire pit appeals not only to your vision, but also to your senses of hearing, touch, and smell. If you close your eyes, you can probably conjure the sound of a crackling fire at will. Many call this their favorite sound in the world because it is so peaceful!
Additionally, you can't discount the smell of burning wood. You can even change up the type of wood you're burning to get just the right smell you're looking for. Last but not least, the warm embrace of a fire in the air is just what you need in the colder months of the year to feel at home. Wood-burning fire pits titillate all your senses to add an excellent, cozy ambiance to your outdoor living space.
---
Smoke Will Double as Insect-Repellent
As the smoke from a wood-burning fire pit fills the air, the smell will not be the only reason you're happy. That smoke is doubly beneficial, deterring insects like mosquitoes from the area and allowing you to fully enjoy your outdoor space without being bitten by bugs! The smoke is dense enough that insects aren't able to see or breathe while flying through it, so they will instinctively stay away from the area while smoke is present. Since gas-burning fire pits don't produce any smoke, they can't offer this benefit.
You can even add in herbs like lemon balm, citronella, rosemary, lavender, sage, and mint to increase the insect-repelling effect of your smoke!
---
Quicker Installation Means You Can Enjoy Your Fire Pit Sooner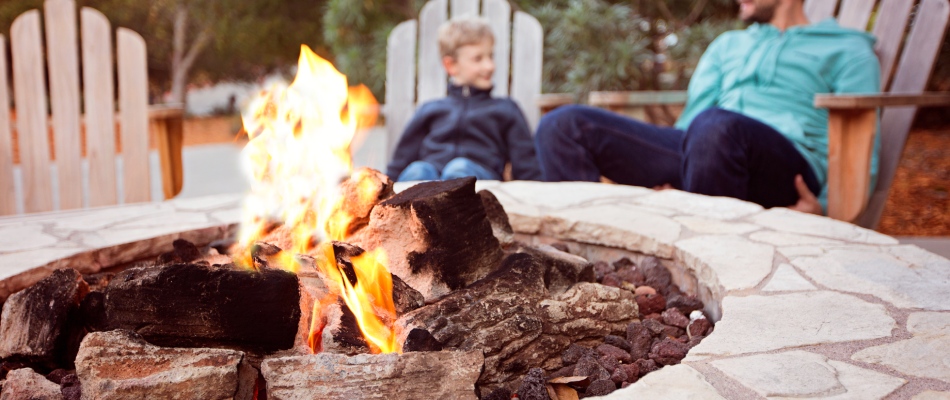 Once you decide that you want a fire pit, many people want them to be installed sooner rather than later – yesterday, if possible. You don't want to waste any more time not being able to enjoy the warm fire in your outdoor space! Another benefit of wood-burning fire pits when compared to gas-burning fire pits, is that you don't need to worry about running any supply lines to a gas source. Gas-burning fire pits are more complicated and can require more preparation than just picking some wood out of the pile. With a much quicker installation, a wood-burning fire pit is a perfect and completely natural alternative that accomplishes the same overall mission.
---
Get started on your fire pit installation today. Call us to schedule a consultation!
At J&C Lawn Care, we love to design and create stunning outdoor spaces and elements our clients can enjoy for years to come. We believe in providing not only a high-quality product but superior customer service that puts you first. Our team of experts can't wait to hear what you envision for your space. We offer our fire pit installations in Gresham, Happy Valley, Troutdale, and surrounding cities in Oregon. Give us a call today at (971) 284-2035 to schedule a consultation.