It's November, which means winter will be here before we know it, and winter weather can have a devastating effect on lawns and landscaping. Fortunately, there are steps you can take now to ensure your lawn not only survives—but thrives—during the cold winter months. Taking these steps—such as leaf removal, trimming and pruning plants, and winter mulching—is a process known as winterization, or the act of readying plant life to make it through winter.
Here are some key reasons why you should winterize your lawn in Happy Valley, Troutdale, Gresham, and other nearby areas of Oregon.
---
Frigid temperatures can damage weakened plant life.
It's all too easy to let fallen leaves accumulate over the course of the autumn season. This layer of debris over your lawn prohibits essential nutrients, such as sunlight, air, and water, from being absorbed into your grass, and your grass is weakened as a result. Weakened grass is more susceptible to damage from frigid temperatures, which makes grass hard and brittle. There is a direct correlation between the lack of proper nutrients in the fall and cold-weather damage during winter. The best way to mitigate this from happening is to treat your lawn in the fall by exercising proper lawn mowing and routine leaf removal, in addition to proper fertilization.
For deciduous plants, regular pruning and trimming help plants shed the extra branches and leafage to retain more water during a period of relative drought and thus will prolong their vitality through the winter months. Winter mulching also helps to mitigate dramatic temperature changes in the soil during any warm spells during winter—also prolonging plant life.
---
Winterized lawns grow thicker in the spring.
Bulking up your lawn with the proper nutrients and care in the fall doesn't only help it survive through the winter—it also will make it more vibrant come spring. During winter, plant life goes dormant and stores food from the fall, and this food is readily available once warmer weather arrives with spring. Using those stores of food from the fall, your lawn will grow in thicker and be lusher in the spring as a result.
---
Lawn debris enables insects to thrive.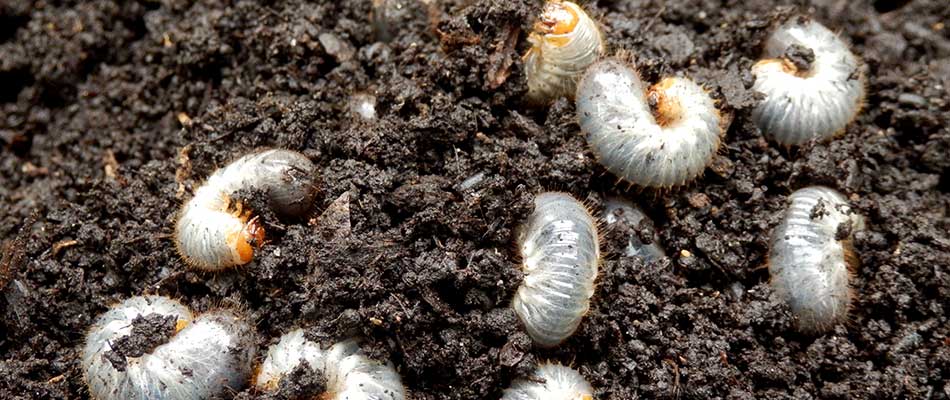 The health of your lawn is important, but your lawn is like its own ecosystem, and pests can disrupt the balance. Between the lack of sunlight and increased moisture due to organic lawn debris (leaves, sticks, etc.), insects not only will take up residence under this debris, but it makes for a perfect breeding ground as well.
Removing any and all organic buildup in the fall is key in proper lawn winterization so that your lawn's personal ecosystem can remain in balance and healthy.
---
Contact us today to get on our winterization schedule!
At J&C Lawn Care, we're here to help get your property ready for winter in Happy Valley, Troutdale, Gresham, and other surrounding cities in Oregon. Our yard cleanup package includes basic mowing and maintenance, and we also offer leaf removal, plant trimming, weeding, fertilization, winter mulch installation, and much more. Give us a call today at (971) 284-2035 to schedule a consultation. Alternatively, you can request a quote here and we will get back to you as soon as possible.