Fertilizer treatments are an important lawn care service as they feed your lawn with essential nutrients that it will need to thrive. However, many property owners are curious about the difference between slow-release and quick-release fertilizer. While there are similarities, there are also several important distinctions that make slow-release fertilizer more desirable. Here in Gresham, OR, these differences can make a lasting impact on your lawn.
Slow-release fertilizer often works better for lawns because it delivers optimal amounts of nitrogen to your lawn, offers ongoing protection, and can provide the same level of benefit to your lawn at a lower cost.
---
Too much nitrogen at once can harm your grass.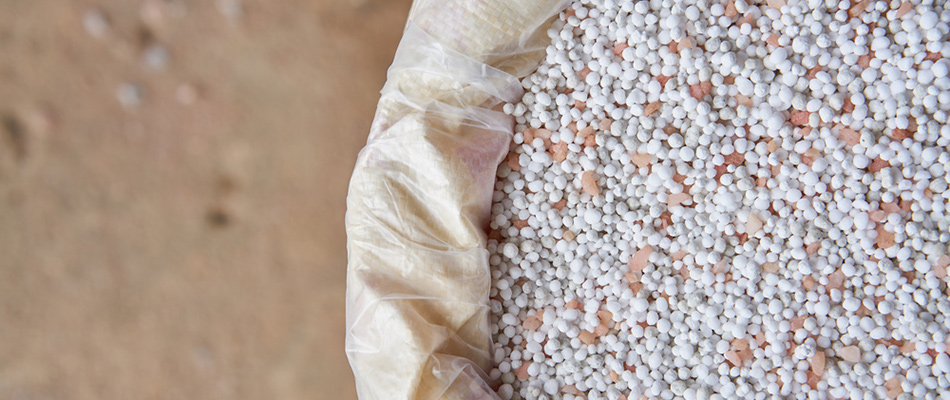 Slow-release fertilizer delivers nitrogen gradually instead of at once. While slow-release and quick-release fertilizers contain largely the same nutrients, liquid or quick-release fertilizers contain higher salt content. And since salt makes the fertilizer more soluble, this results in rapid nitrogen release, which can burn your grass. In contrast, slow-release fertilizer won't burn your grass as it contains less salt.
In addition to burning your grass, too much nitrogen can also make your turf more susceptible to lawn disease. While moderate amounts of nitrogen strengthen your grass, too much nitrogen can break down vital tissues in your turf and make it weak. Weakened grass is more susceptible to lawn diseases such as snow mold or Pythium blight.
---
Slow-release fertilizer offers ongoing protection without stressing your lawn.
Slow-release fertilizer protects your lawn from the day your pro applies the first treatment to the day they apply the follow-up treatment. That's because slow-release fertilizer gradually releases the nutrients over time, so your lawn will be receiving a steady supply of nutrients over a long period of time. In contrast, fast-release fertilizer treatments release nutrients all at once. So, it's only a matter of time before fast-release fertilizer wears off, making them a less than ideal option.
---
You can save money and get the same benefits with fewer treatments.
Since the nutrients are slowly released, your lawn is protected over an extended period of time. This reduces the number of treatments required to keep your lawn healthy. While you may not see immediate results in your lawn, the results become evident as time progresses.
Similar to how you'll notice a significant improvement in your lawn over time, you'll see that slow-release fertilizer provides substantial savings over a gradual period. In addition to reducing the number of treatments your lawn needs, the granular fertilizer offers the added benefit of allowing for a more even spread, so all the areas of your lawn will receive an equal amount of nutrients.
To receive the maximum benefits of slow-release fertilizer, you should have it applied to your lawn 4 times per year.
---
Call us today to see what the sustained benefits of our slow-release fertilizer treatments can do for your lawn!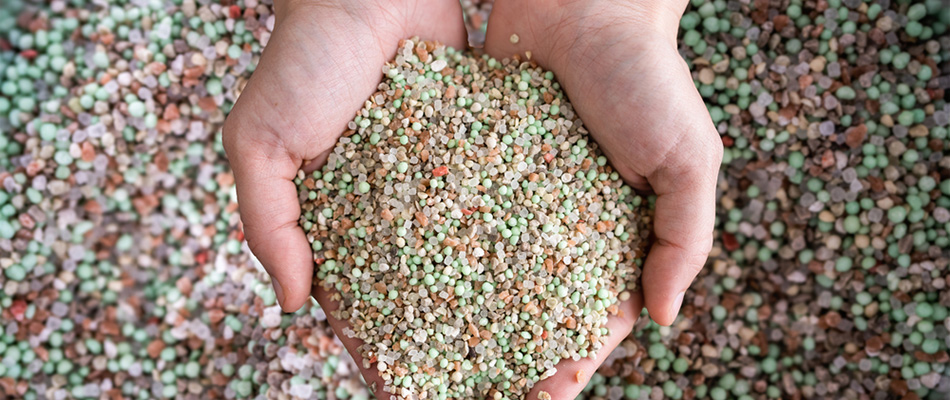 We at J&C Lawn Care strive to live out our commitment to making lawns beautiful. One way we do this is through our fertilization and weed control service. Our crew uses a slow-release fertilizer that offers day-one protection to your lawn while saving you money in the long run. So, you can count on our team to deliver long-lasting results with our fertilizer treatments.
Our technicians cover a wide service area that includes Gresham, Happy Valley, and Troutdale, along with neighboring areas in Oregon. So, if you're in the area and your lawn could use a fertilizer treatment, we'd be happy to help. Contact us today at (971) 284-2035 to schedule our fertilizer treatment. We look forward to working with you to ensure that you get the healthy and beautiful lawn that you have always wanted.