Fall lawn maintenance is about helping your lawn recover from summer stress while preparing it for winter dormancy. Failure to do either takes away from its overall curb appeal and makes your lawn weaker. Weakened lawns are a target for weeds, insect infestations, and lawn disease. One way to help prepare your lawn for winter dormancy is to give it one last cut before winter hits. This last mow of the year is crucial when it comes to setting your grass up for success come spring.
When scheduling your lawn's last mow of the year, most lawn maintenance pros in Gresham, OR move the mower blade half an inch lower than normal. They also strive not to cut your grass too high or too low as either could expose your turf to lawn disease.
---
What height should your grass be cut at during the last mow of the year?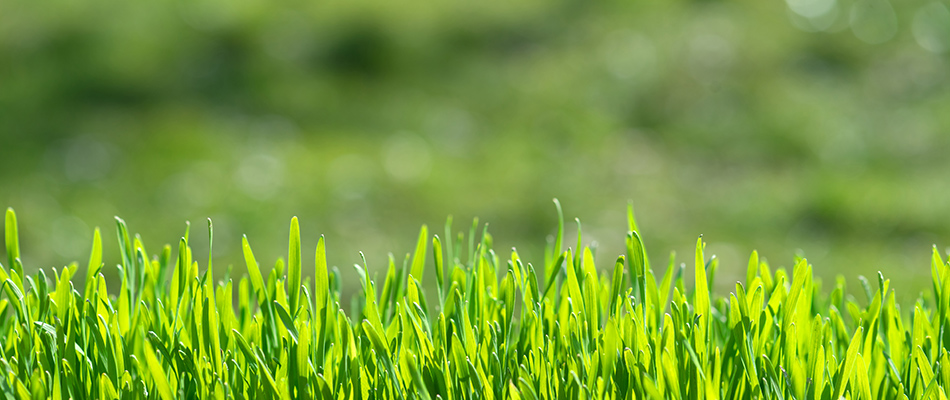 As winter approaches, your grass gradually slows its growth until top growth finally ceases. This usually occurs a week before the first frost. This is when you'll want to have your lawn mowed one final time for the year.
When mowing your lawn for the final time of the year, a general rule of thumb is to lower the blades by half an inch. So, if your lawn care pro normally mows your lawn to a height of 2.5 inches, they should mow it to 2 inches during the final mow. For best results, your lawn pro should sharpen their mower blades regularly to ensure a clean cut with no torn edges.
You should also schedule a fall cleanup before winter hits to remove leaves and other debris from your lawn to prepare your grass for the winter season.
---
What happens if you cut your grass too short ahead of winter?
If your grass is cut too low during the last mow of the year, this could expose your lawn's root system to extremely low temperatures. Additionally, cutting your grass too short before winter will interrupt the photosynthesis process, which your lawn's root system relies on to produce food. Mowing your grass too low also forces your roots to borrow from stored food reserves for nutrients. This can induce early dormancy and result in substantial thinning.
---
What happens if your grass grows too long ahead of winter?
Although there's a misconception that you should let your lawn grow high in the fall to protect it from cold weather, tall grass makes your lawn less healthy during the winter. In fact, not only does mowing your grass too long in the fall make your lawn look untidy, but it can also damage your grass as temperatures drop.
Long grass often becomes matted under the weight of snow or winter frost. When your grass is so long it bends sideways under the weight of snow, it can attract mold. Snow mold is a lawn disease that destroys grass and can even prevent new grass from growing. Mowing your grass to the proper height in the fall helps prevent snow mold.
---
Prepare your lawn for winter dormancy with our lawn mowing service. Call us today!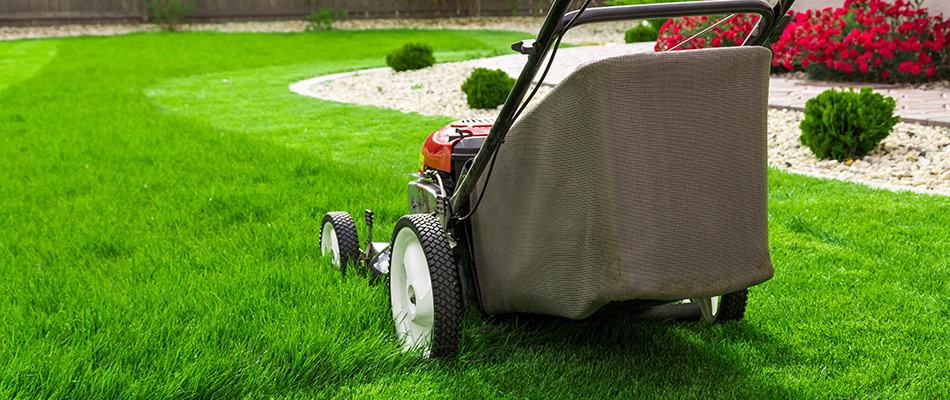 Don't leave your lawn's health up to chance ahead of winter by skipping the last mow of the year. Following through on that fall mowing appointment with your lawn maintenance company can vastly improve your grass if they adhere to the tips we've just covered. At J&C Lawn Care, our technicians are well-trained in helping property owners maintain beautiful, healthy lawns year-round.
Our service area includes Gresham, Happy Valley, Troutdale, and nearby areas in Oregon. Let our technicians prepare your lawn for winter dormancy. Contact us today at (971) 284-2035 to schedule our lawn mowing service.