Installing sod on your property is a great way to get you a beautiful green lawn almost instantly. Sod can be installed quickly and offers immediate aesthetic benefits, making it a great option if you're looking to start a new lawn from scratch. However, you still have to choose the best sod for your particular property. In the Portland, Oregon area, two choices have surpassed others: perennial ryegrass and tall fescue sod. Both are cool-season grass types that provide distinct benefits for your property.
Perennial ryegrass boasts excellent cold tolerance and quick germination, which means you can keep a green lawn even in the winter. Tall fescue is another excellent option due to its exceptional beauty and minimal care requirements. Keep reading to learn more about these two cool-season sod types and why you should consider them for your new lawn.
---
Pros of Perennial Ryegrass Sod Include Cold Tolerance & Disease Resistance
The cold winters in Oregon can be stressful for most lawns, but perennial ryegrass remains vibrant due to its exceptional cold tolerance. This means your cool-season lawn will continue to have an appealing green color even in winter when most grass types go dormant.
Once it establishes itself, your sod will exhibit excellent wear tolerance, so you can enjoy your turf without worrying about stressing out your lawn. Perennial ryegrass also has superb disease resistance, especially to common lawn diseases in the Portland area like leaf rust. Still, proper lawn management is critical to boosting your turf's ability to resist diseases and maintaining its tip-top health.
Ensure your perennial ryegrass sod receives one inch of water per week to encourage robust root growth.
---
Tall fescue sod provides low-maintenance beauty for your property in Portland, Oregon.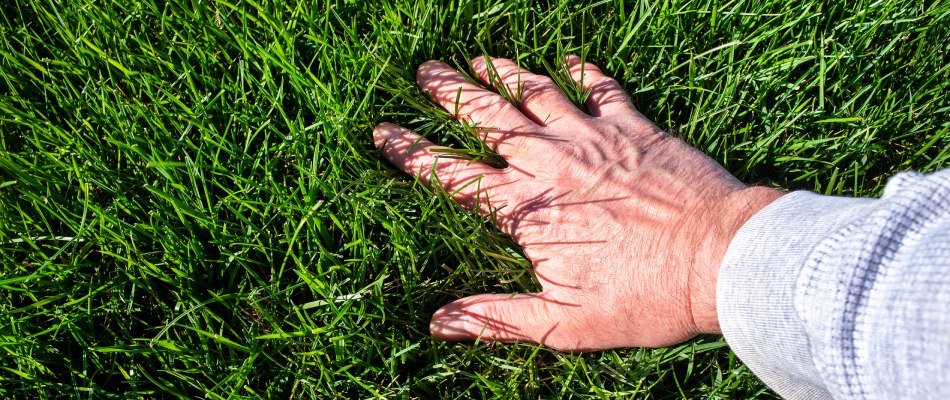 Tall fescue is a cool-season grass that is known to thrive in Portland, Oregon despite fluctuating temperatures. This grass type does not disappoint, as its heat and cold tolerance surpass most cool-season and warm-season grasses. This ability of tall fescue to tolerate extreme temperatures is thanks to its deep root system that reaches up to three feet underground. An extensive root system like this means the roots are better at absorbing and retaining water and essential nutrients!
Tall fescue grasses thrive in spring and fall. If given the proper care, your tall fescue sod will go on to flourish and boast its dark green color on your property throughout the year. The best of it all? This cool-season grass provides an undemanding vibrance and beauty. Property owners seek tall fescue sod because it is a low-maintenance option that only requires minimal care. When you have tall fescue sod installed on your lawn, you'll need to water it frequently to make sure that it doesn't dry out. Over time, you can cut back on watering it as much and eventually you will just have to water it as you would with any other grass.
Tall fescue is naturally resistant to diseases, so common lawn diseases in Portland, Oregon will have a tough time invading your lawn if you have this type of sod installed!
---
Contact our team today to schedule our sod installation service!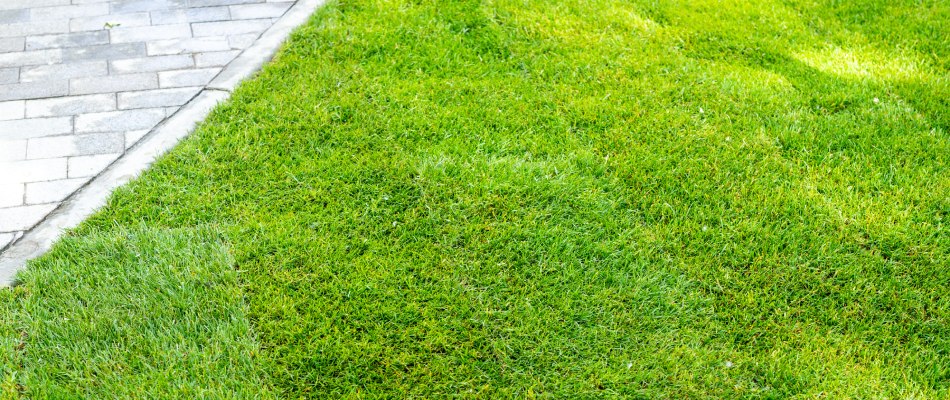 Installing sod is an excellent and convenient way to get an instantly vibrant lawn within a day. You get better results when you use a competitive grass type like tall fescue and perennial ryegrass that will give you a resilient turf. At J&C Lawn Care, we offer our sod installation service to properties in Gresham, Happy Valley, Troutdale, OR and surrounding communities. Call us at (971) 284-2035 today to schedule our sod installation service or to get an estimate. We look forward to working with you to help you get the beautiful lawn that you have always wanted!