As we settle into the spring season in Gresham, Happy Valley, Troutdale, Oregon, and other surrounding areas, it's time to start thinking about the ways we can work toward making our yards healthy and looking great. Aside from regular lawn mowing and maintenance, there are other tasks that need to be performed.
One of these tasks is to add mulch to your landscaping. Sometimes, this step can get overlooked when planning out a landscape, as it tends to be one of the last steps after creating the beds and planting all of the trees and plants you've chosen. However, this is a step that should not be forgotten.
If you already have mulch laid down, then spring is the time to refresh it. Hardwood mulches should be refreshed once a year, while river rock should be refreshed every two years. Keeping your mulch refreshed allows you to reap the maximum benefits from it! Mulch installation is important to the health of your landscaping beds for a few reasons.
---
Mulch Installation Prevents Soil Erosion
When we get heavy rains, soil washes away, which can hurt the nutrient balance in your landscaping beds. If you have your lawn treated with fertilizer, then this also washes away the investment you've made in the health of your landscape plants.
In the Portland, OR area, we receive about 43 inches of rain a year, which is about 4 inches higher than the national average, according to BestPlaces.net.
By installing groundcovers like river rock, shredded hardwood, or cedar chips, you can protect the soil in those beds from rainfall and other weather such as wind and snow.
---
Insulate Your Soil with Mulch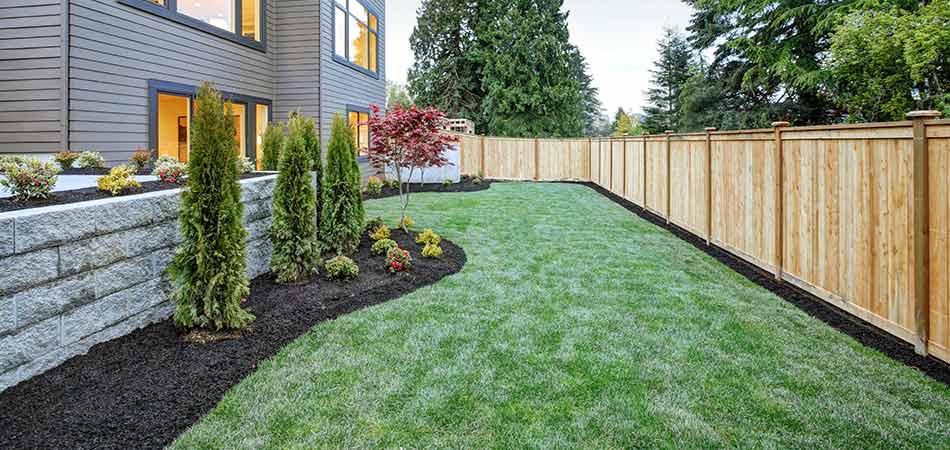 In Gresham, Oregon, and the surrounding areas like Happy Valley and Troutdale, we experience a climate that typically sees temperatures as low as the 30s in the winter and as high as the 80s in the summer. During the cooler months, we also see higher precipitation rates, according to USClimateData.com.
With these temperature differences, it's vital to ensure that your soil stays insulated and protected from the elements. Mulch helps to do that by providing a ground cover.
Mulch also serves to protect the root systems of your landscape plants from any temperature fluctuations that can occur during winter. For example, if a warm front comes in and makes the plants come out of their winter dormant period too early, the plant could become damaged or die if another cold snap comes through. By installing mulch, the soil temperature stays regulated and keeps the plants safer.
---
Mulch Helps Stop Weed Invasions
When you have mulch installed, you're also getting a weed blocker installed. Both river rock and hardwood mulches work to prevent weeds from growing in your landscape beds. Weeds need light to grow and when the right amount of mulch is laid down, it blocks sunlight from getting to them.
You'll still need to apply pre- and post-emergent herbicide in your landscape beds, but with mulch laid down, you should not have to use as much as you otherwise would.
---
Call us for a consultation on the best mulches to use in your landscape beds.
Call our experts today at (971) 284-2035 to learn about how we can assist you in creating an environment in your landscape beds that allows for optimal growth and health. If you are located in the greater Portland, OR metro region of Gresham, Happy Valley, Troutdale, or other surrounding communities, we can give you a consultation on the best types of mulches for the landscape beds in your yard.