With spring approaching fast, many homeowners plan to add some splashes of color to their yard. What flowers are best to plant in early spring in the Portland area? We have three favorites—annual geraniums, snapdragons, and sweet peas!
At J&C Lawn Care, we offer a variety of annual flowers to give your yard vibrant seasonal colors. If you live in the Gresham, OR area, get in touch with us today for a quote and brighten up your yard in time for spring!
---
Cold-Tolerant Annual Flowers
Once the days grow longer and temperatures rise, people want to see their flowerbeds fill up with bright-colored plants. However, a late-season frost can demolish certain flowers. In Gresham, the risk of frost persists from the winter until around mid-April.
Given this, when planting early in the season, it's important to choose hardy, cold-resistant flowers. These include annual geraniums, calendula, sweet peas, snapdragons, pansies, forget-me-nots, and more.
Early to mid-March is the best time to start planting your annuals.
With the right varieties, you can enjoy the striking effect of bright-colored flowerbeds in early to mid-March. Cool-season flowers will usually get through a short cold snap just fine without any special protection. If you expect a severe March or April frost, it's possible to shield the flowers with a light cover overnight.
---
Recommended Early Spring Annuals for Portland, OR
Here are our personal favorites when it comes to annual flowers to plant in early spring:
Geraniums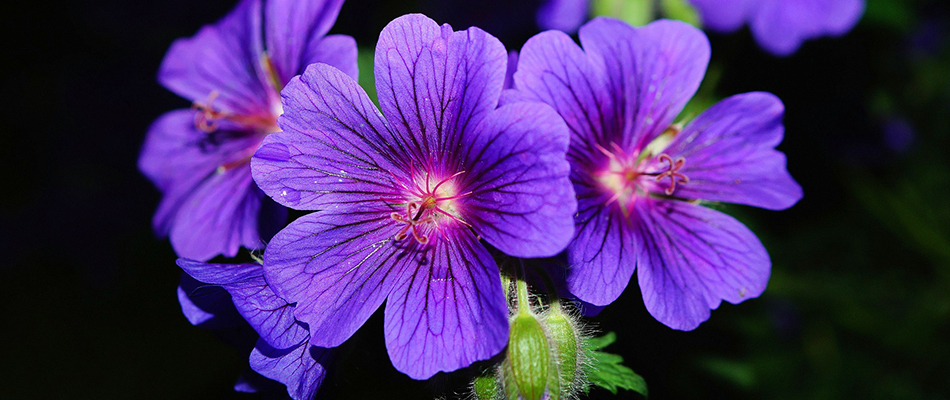 Annual or zonal geraniums belong to the genus Pelargonium. These popular flowers, with their characteristic red, pink, white, or purple blossoms, hail from South Africa, where they grow as perennials.
All Pelargonium hybrids provide a pleasing, vivid effect in flowerbeds, containers, or hanging baskets. Depending on the variety, they can grow up to 36 inches tall. These are sun-loving flowers, although some shade during the hottest and sunniest days is beneficial for them.
Annual geraniums thrive in well-drained, slightly acidic soil. They are comparatively drought-tolerant, and it's best to let the soil dry completely between waterings for more profuse blooming.
Snapdragons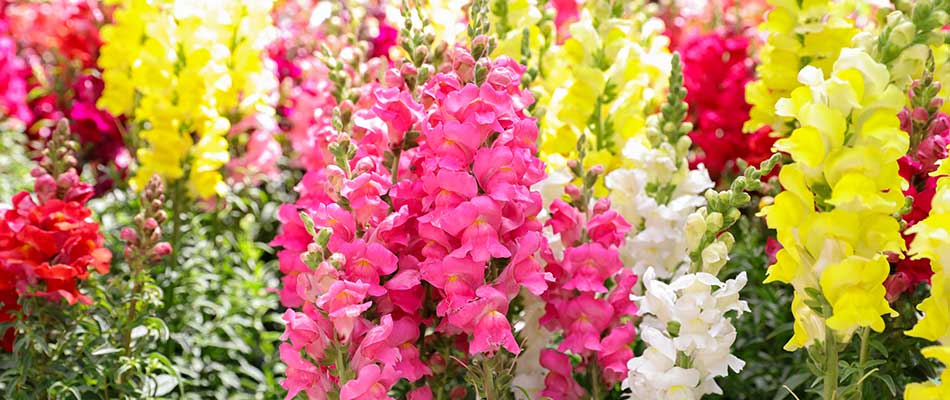 Colorful snapdragons are popular herbaceous perennials, usually grown as annuals. Native to the Mediterranean, this plant does best in the sun, though it can tolerate partial shade. Blooming may slow down at the peak of summer when temperatures are at their highest.
Snapdragons are a great choice for border gardens, flower boxes, and patio containers. They need moist, well-drained soil to thrive. For a thicker, more robust plant, we recommend removing the stem tips of young snapdragons. Deadheading spent flowers will make room for new blossoms.
Fun fact: snapdragons rely mostly on bumblebees for pollination since honeybees find it more difficult to get inside the "jaws" of the flower.
Sweet Peas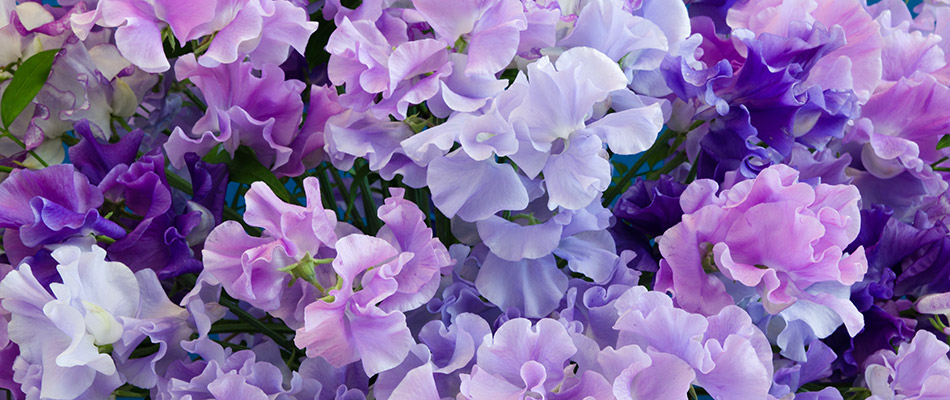 Sweet peas are colorful climbing annuals that give a striking effect as they twine around fences, trellises, and more. They come in a multitude of varieties, many of which offer a lovely fragrance in addition to gorgeous blossoms.
Sweet peas need plenty of sun and well-drained, moist soil. They do great in pots with a slow-release fertilizer. Pinching off the tips of young sweet peas will encourage bushier, more prolific growth. Usually, watering sweet peas once a week is enough during cooler weather. Maintaining an even level of moisture will improve blooming.
Popular sweet pea varieties include the Alboroseus, Matucana, Painted Lady, and Lipstick.
---
Contact Our Team to Install Your Spring Annuals
Make your residential or commercial property a stunning display of multicolored annuals for the spring season. We hand-select prime flowers to make sure you get the highest-quality plants. Call us today at (971) 284-2035 or fill out our convenient web form to schedule an annual flower installment. We offer our services to properties in Gresham, Happy Valley, and nearby cities in OR.