Weeds have no place on your lawn. Aside from their habit of stealing essential nutrients away from your plants, they can also ruin your curb appeal. In Oregon, two invasive weeds that you'll want to keep an eye out for are Himalayan blackberry and evergreen blackberry. Himalayan blackberry is known for its edible berries and dense thickets that will crowd out your lawn. Evergreen blackberries produce the same dense thickets that are covered in thorns that can hurt you. Continue reading to learn more about these two weeds and how you can remove them from your property.
---
What is Himalayan blackberry and how do you get rid of it?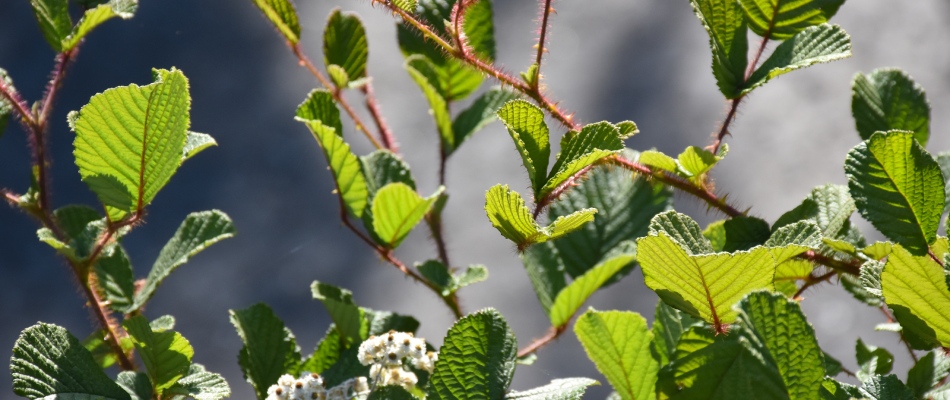 Himalayan blackberry is a perennial weed that produces edible berries, which is also what distinguishes it from your grass. It grows upright and can reach up to 15 feet in maturity. This weed can be identified by its round to oblong leaves with jagged edges and thorny stems. Once you see this unwanted plant emerging on your property, it's best to eliminate it as soon as possible. That's because it will weaken your lawn due to its dense thickets that will deprive your grass of sunlight.
What's more, this invasive weed is tough to control as it produces seeds that remain viable after being dormant in the soil for years or even after being eaten by birds. Not all hope is lost if you spot this weed on your property because you can manage Himalayan blackberry by:
Utilizing herbicides - You can eliminate this weed form your property through consistent herbicide applications. While you can eliminate these weeds with multiple post-emergent herbicides, the best way to prevent these weeds from ever becoming a problem is by applying pre-emergent weed control treatments.
Mowing your lawn regularly - Consistent mowing can help suppress rapid growth. While this is not a cure, it can help prevent the weeds from growing out of control until you enroll in a weed control program.
This weed is a class B noxious weed in Oregon, meaning its propagation, transport, and sale are prohibited by law.
---
Why should you be concerned about evergreen blackberry?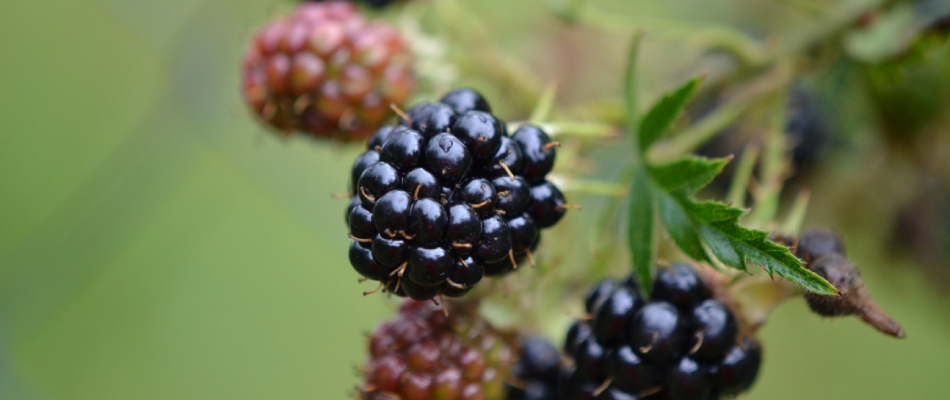 The evergreen blackberry is a deciduous shrub with biennial stems that grow up to 13 feet when mature. It has alternate dark green leaves with deep edges and white flowers that start to emerge in July and August. If you're working around this weed, you need to be cautious because it has recurved thorns that can prick you.
This aggressive weed is concerning if you find it on your lawn because it forms dense thickets that block out sunlight and water to the vegetation beneath it. Your lawn needs sunlight and water to improve its health. Evergreen blackberry is also problematic because it is not fussy with soil and can spread in several ways including pollination, seed production, and through their root system. While it's tough to control evergreen blackberries, they can be controlled through professional weed control treatments. For best results, a pre-emergent weed control herbicide should be applied to your lawn to prevent these weeds from sprouting through the soil. However, if you find yourself dealing with a current evergreen blackberry infestation, you'll need post-emergent weed control treatments to eradicate this weed from your lawn.
---
Give us a call today to sign up for our weed control service.
Weeds are aggressive and invasive plants that do nothing but take away essential nutrients from your grass and plants. While removing them may be challenging, our team at J&C Lawn Care will stop at nothing to ensure we eradicate the weeds on your property. We offer weed control treatments to properties in Gresham, Happy Valley, Troutdale, OR and surrounding communities. Call (971) 284-2035 today to schedule our weed control service.