If you are wondering how necessary fertilization is in caring for your grass, then your question is about to be answered! Regular fertilization treatments offer some of the most important benefits that you can provide to your lawn. Fertilizers that include essential nutrients like nitrogen, phosphorus, and potassium will help your lawn sustain strong and healthy green grass. The ratio of all fertilizers in Oregon will vary depending on the type of grass that you have and the time of year it is.
Only a professional team should be entrusted with the responsibility of fertilizing your turf for you because they will have the experience and knowledge base to apply a fertilizer with the perfect amount of each NPK nutrient. When you feed your lawn with an optimal fertilizer, you can expect that your lawn will be strong enough to survive every season with ease!
---
Your lawn requires fertilizer with nitrogen, phosphorus, and potassium to thrive.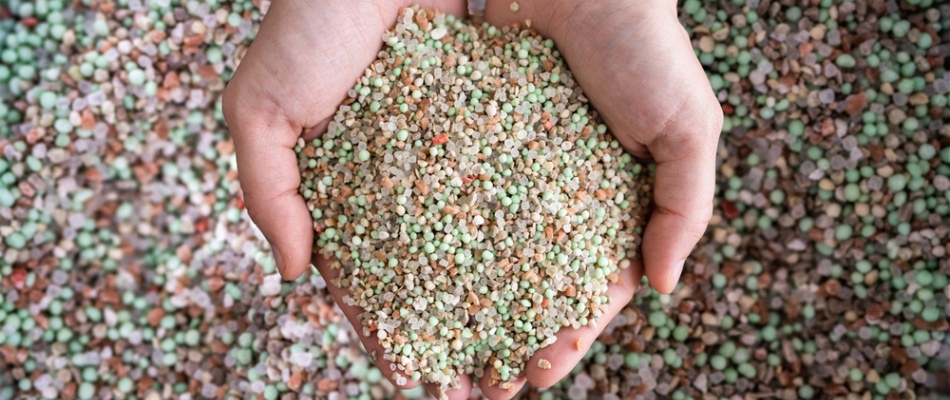 When it comes to fertilizer, the three most important macronutrients that it can include are nitrogen, phosphorous, and potassium. Each of these nutrients works together to grow a strong and vibrant lawn in several different ways. Without them, your grass would be dull, deficient, and prone to insect infestations and lawn diseases. The function and importance of each nutrient can be found below:
Nitrogen: This nutrient is responsible for helping your grass develop strong, upright grass blades. It is also responsible for developing and supporting the vibrant green color in your turf.
Phosphorus: Interacts with the roots of your turf by encouraging healthy and strong root development and thicker, fuller grass blades overall.
Potassium: This nutrient fortifies your lawn with the strength it needs to make your turf more resilient against stress, lawn diseases, adverse weather conditions, and drought so that it thrives throughout the year.
---
The ratio of NPK in your fertilizer depends on the type of grass you have and the time of year it is.
Fertilizer does not operate based on a one-size-fits-all approach. Instead, it can be complicated to determine which fertilizer to select for your lawn without professional help. All fertilizers are comprised of different ratios of NPK and can damage your grass if distributed in incorrect amounts. The right fertilizer should always be applied based on the type of grass that you have and the time of year that it is.
In Oregon, our grasses thrive on a region-specific fertilizer. Using batches that are formulated with the right balance of nitrogen, phosphorus, and potassium for the season will help your turf remain healthy. We recommend that you select a trusted lawn care company that is familiar with the grass type that you have and understands the importance of using the appropriate amount of nutrients depending on the time of year.
---
Is fertilizer really necessary?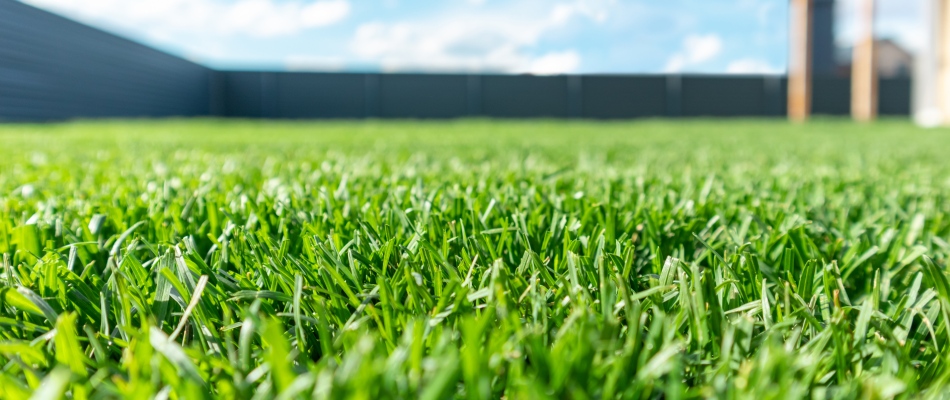 Growing a beautiful lawn is not achieved by luck, but by implementing healthy lawn care practices from year to year. For this reason, fertilization is a very necessary step in lawn care if you desire to fortify your grass with the nutrients it needs to stay healthy and strong in the long run. The benefits of fertilizing your grass will be hard to ignore after you experience the turnaround in your lawn and its continued health!
Slow-release fertilizer is perfect for lawns in Oregon.
---
Give us a call today to schedule our fertilization service.
At J&C Lawn Care, we offer professional fertilization to upkeep the color, health, and vitality of your lawn. You can ensure the health of your grass when you schedule regular fertilization treatments throughout the year. Our service is available in Gresham, Happy Valley, Troutdale, and nearby areas in Oregon. Give us a call today at (971) 284-2035 to schedule!