Artificial turf is a great, low-maintenance alternative to natural grass. Artificial turf can be installed throughout your entire lawn or in just specific sections. Artificial turf is a durable, versatile, and aesthetic choice for lawns in Oregon. Try installing artificial turf on balconies and between pavers to add a unique look to your outdoor living space. Adding artificial turf to side yards, kid's play areas, and intricate spaces in your yard lowers the maintenance required for your property.
---
1. Balconies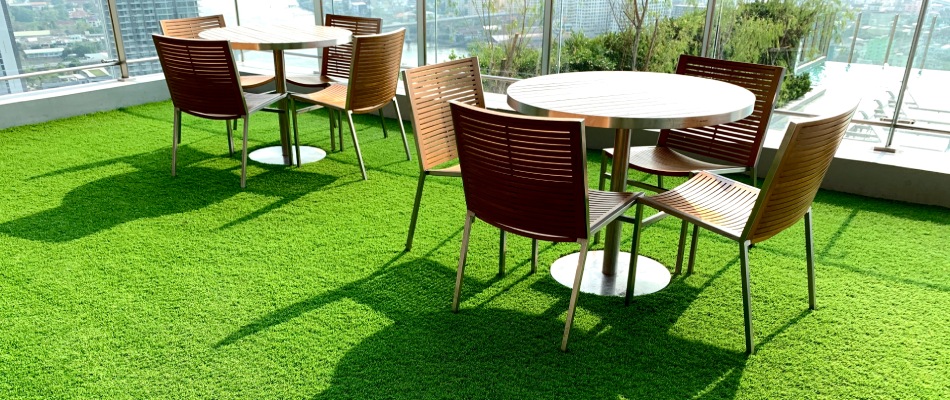 Typically, balconies do not have much space, limiting your ability to add your own personal touch to them. However, one way for you to enhance the aesthetics of your balcony is to add artificial turf to it. This will create a unique-looking balcony that will truly stand out. What's more, if you live in an apartment and own a pet, they can use the artificial turf as a bathroom, which is perfect for certain occasions like when it's raining!
---
2. Narrow Side Yards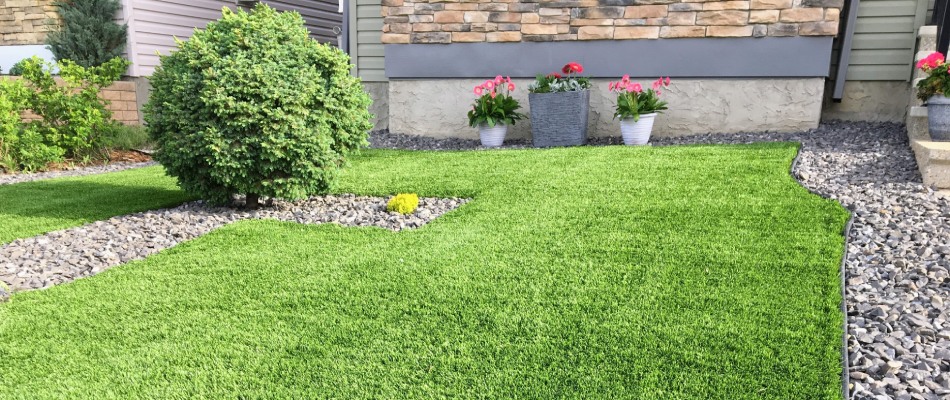 Cities, like Gresham, OR, often have limited green space available. Properties built close together oftentimes have narrow side yards. These areas are tough to maintain, especially if lawnmowers can't fit through the space. Installing artificial turf in these areas is a great idea because your side yard will look great, and you won't have to worry about mowing it.
---
3. The Kid's Play Area
Kids love playing outside. Whether it's a game of tag, throwing a baseball in the backyard, or climbing up a playset, kids always find a way to have fun outside. While every parent wants their kids to play outdoors, the lawn around their play area can become patchy from overuse. That's where artificial turf comes in. This type of turf will be able to withstand kids playing on it constantly, and it won't wear down and become patchy like real turf would when exposed to those same conditions. So, if you have a kid's play area, you can make your life a lot easier by installing this beautiful alternative to real grass in that area.
You can install artificial turf around the edges of your pool!
---
4. Intricate Areas Around Your Hardscapes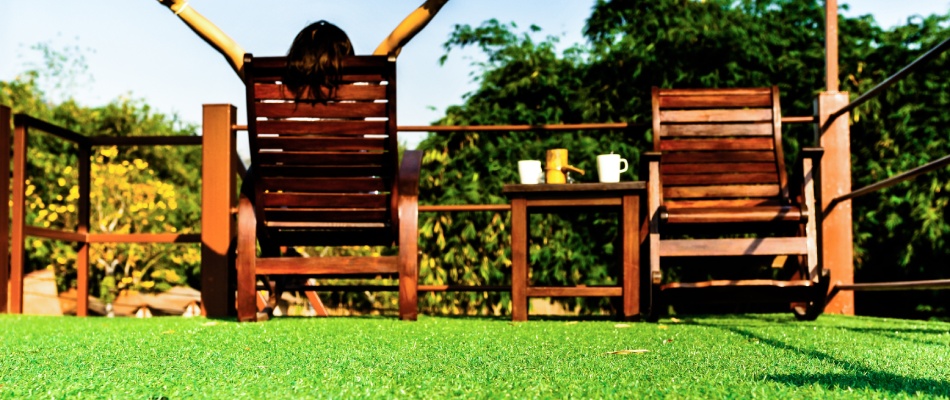 Having certain hardscape features installed on your property is a great way to enhance the aesthetics of your property and they make it more enjoyable to spend time in your outdoor living space. However, it can be hard to maintain grass that grows around these features because mowers often can't reach these areas. By installing artificial turf around the intricate areas around your hardscapes, you'll still get the benefits of beautiful green grass, but you won't have to worry about figuring out how to maintain that grass. Some popular hardscapes that you can install artificial grass around include:
---
5. Between Pavers
Another place that's perfect for artificial turf is between your pavers. The green lines between these stones can create a geometric pattern that will make your property stand out. When installing artificial turf around pavers, it can be easily cut to fit the design you are aiming to create. The artificial turf will maintain the perfect height to match the pavers, and will not grow over them, detracting from the crisp lines of the design.
---
Give us a call today to schedule our artificial turf installation service.
At J&C Lawn Care, our artificial turf installation service is perfect for property owners who want a beautiful, low-maintenance alternative to natural grass. We proudly serve property owners in Gresham, Happy Valley, Troutdale, Fairview, and other surrounding areas in Oregon. Give us a call today at (971) 284-2035 to schedule our artificial turf installation service. We look forward to hearing from you!