The cold months of the winter season leave your lawn weak and unprepared for the growing season ahead. Usually, you'll find that there is a lot of leftover clutter and debris from the fall and winter seasons. A spring cleanup is the best way to give your lawn the TLC it needs after those chilly months. Spring cleanups not only help your lawn look its best, but they also prevent further health issues down the road.
Services such as cleaning up debris, giving your grass its first cut, and applying pre-emergents and fertilizer are usually included in professional spring cleanup services. Hiring a landscaping company to do all of this (and more) at once is the best way to save you time and effort. Not only will you have more time to do the things you love, but you will also be able to rest easy knowing that professional landscapers are trained to keep an eye out for possible infestations or disease on your lawn. Continue reading to learn more about professional spring cleanups and how they will prevent your lawn from being the eyesore on your block!
---
Spring Lawn Cleanups Provide Increased Curb Appeal & a Healthier Lawn
A good lawn cleanup at the beginning of spring rejuvenates your property after some cold winter months. Your grass has been lying dormant and needs a pick-me-up to get ready for the growing season! The benefits of a spring cleanup are both appearance-based and health-based.
A professional spring cleanup will:
Increase Curb Appeal: It's no secret that cleaning up your lawn after winter will increase your curb appeal. Don't let your neighbors pass by your home and see all of that clutter!
Debris-Free Lawn: Snow, ice, and wind can cause additional leaves and branches to fall into your lawn. If you don't remove them, they can create dead patches of grass, reducing the appeal of your yard.
Healthier Plants: Trimming, pruning, and mowing eliminate overgrowth that can shade out lower-lying foliage.
Fertilized grass: Your grass will be equipt with the proper amount of nutrients it needs to successfully come out of dormancy.
Protection from weeds: Pre-emergent weed products are usually sprayed throughout your lawn during spring cleanups. This helps prevent any weeds from growing on your lawn for the next couple of months.
---
Spring Cleanup Services Typically Include Decluttering, Fertilizing, Mowing, & More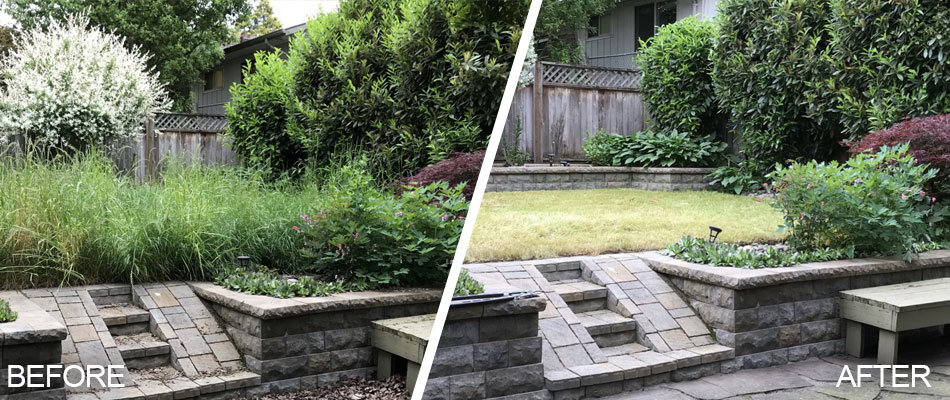 Every professional company is different when it comes to the services they include in their spring cleanups. When searching for which company to choose, make sure that their cleanup program is comprehensive. Spring cleanup services typically include:
Decluttering your lawn to remove thatch, leaves, sticks, and other debris
Cleaning out flower beds
Giving the grass its first mow of the season
Applying the season's first fertilizer and pre-emergent weed control treatment
Edging the lawn and flower beds to give the yard a refined appearance
Applying mulch to trees and flower beds, if necessary
Trimming or pruning your trees, shrubs, and hedges
---
Why Do You Need a Landscaping Company for a Spring Cleanup?
Some homeowners view a spring lawn cleanup as a DIY project. However, a comprehensive spring cleanup is time-consuming. Instead of spending your precious free time working in your yard, leave all of it to the professionals.
Professional landscaping companies have the appropriate equipment and know-how to handle all aspects of the cleanup efficiently while you can just sit back and relax. These landscaping crews are also trained to identify problems such as disease and infestation in your lawn. Leaving the cleanup to them will give you peace of mind that they are on the lookout for other problems that you might have missed otherwise.
---
Call us today to schedule your spring cleanup!
As a five-star rated lawn care company, our team at J&C Lawn Care is here to give your lawn the TLC that it deserves. We offer our spring cleanup services to properties located in Gresham, Happy Valley, and Troutdale, Oregon as well as nearby cities. If you notice that your lawn needs a little assistance as the weather warms up, give us a call at (971) 284-2035 to receive a quote. Let us take one more thing off your to-do list!