According to many lawn care professionals, spring and fall are the prime times for aerating your lawn, due to the rate at which grass is growing. Most landscaping companies will tend to choose fall over spring. However, location and weather are huge factors in the success of your aerating.
When it comes to core aeration, the two different types of tools that are typically used are handheld aerators and rolling core aerators. Both are intended to create plugs that are removed from the soil, which alleviates soil compaction.
Lawn aeration should be done during the optimal temperature range of 50°-75° F.
---
How often should your lawn be aerated?
Generally, homeowners will have their property aerated once per year, especially in areas where the soil is harder and clay-like. However, if you have a newly established lawn, two times a year could be more beneficial. This allows nutrients to reach deep into the root system, which in turn allows your lawn to restore itself and repair any damage it has sustained from traffic, disease, or harsh environmental conditions.
---
Why aeration is important for lawns in Happy Valley, OR and the surrounding area.
During the summer in both Happy Valley and surrounding areas in OR, your turf is exposed to long periods of hot, dry weather. This weather promotes compaction, especially where high foot traffic is prominent in your yard, and is even more noticeable in yards where there is high clay content in the soil.
Over time, the compacted soil provides a barrier that causes poor absorption of vital nutrients to the soil and roots below. Creating small holes in the soil, through core aeration, loosens it and allows the oxygen and moisture to hit the roots.
In the fall, cool season grasses are exposed to their ideal growing conditions. Aerating during this time results in a number of benefits, including:
Faster, thicker growth
Greener grass throughout the autumn
Provides added strength to your grass prior to winter
---
Prepare your lawn for spring by adding fall fertilization.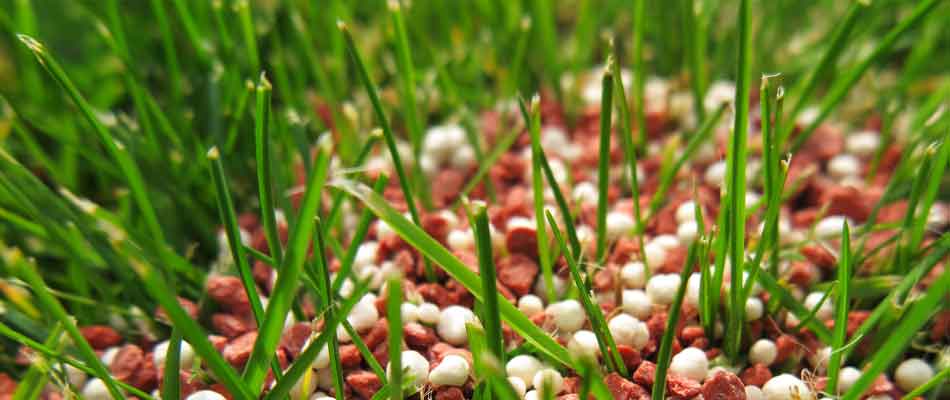 Fall aeration is not the only key to repairing the damage to your lawn and keeping it healthy well into the spring. A combination of aeration and fertilization in the fall will lay the foundation for a strong, healthy turf. Fertilizing your grass after aerating provides the nutrients needed to create strong roots that will help sustain the turf throughout the winter months. Simply put, aerating and fertilizing your yard in the fall will get your turf ready for the springtime.
---
Schedule a consultation for aeration services.
During the growing season in fall, you should be giving your grass what it needs to restore itself before going dormant. The results will be a thicker, fuller springtime turf. Consider hiring a company like J&C Lawn Care to make sure that your aeration and other services are performed properly.
If you live in Happy Valley, Troutdale, Gresham, or surrounding areas in OR, contact J&C Lawn Care by calling (971) 284-2035 for a consultation about adding aeration services to your fall lawn maintenance.