Environmentally-friendly landscaping helps protect the environment. You can achieve this kind of landscape in several ways, including by reducing the amount of grass on your lawn, planting more trees, and growing wildlife-friendly plants. Your journey to an eco-friendly lifestyle can begin on your own property and can be extremely helpful to our planet as it combats climate change. Keep reading to learn about more ways you can create an environmentally friendly landscape.
---
Reduce the amount of grass on your lawn.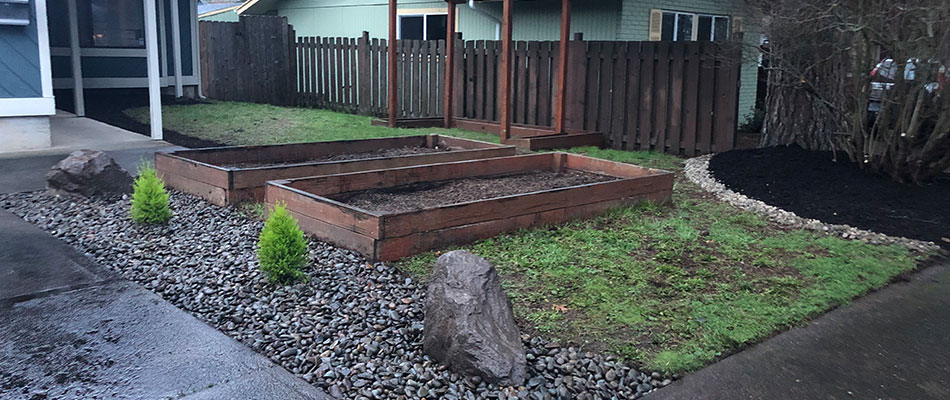 It might sound contradictory, but less green space on your lawn is actually better for the environment. Reducing the amount of grass on your lawn and using landscaping techniques such as xeriscaping — which relies on selective planting and ground covers — means you can apply fewer chemicals like fertilizers and herbicides.
Fertilizers can get washed out by rain and carried to nearby bodies of water, where they can trigger the growth of microorganisms that deplete the oxygen level in the area. Once the oxygen in a certain area of the water is affected, it can be detrimental to surrounding aquatic life and cause foul odors. When you reduce your turfgrass area, you also don't have to water your lawn as much. This will help lower your water bill while preserving one of our planet's most precious resources.
Installing mulch and rock as ground covers to replace grass will give your property a new look. Proper design planning and installation will deliver the wow factor you desire. Aside from enhancing your curb appeal, mulch and rock also help stabilize the soil and prevent erosion while saving you the time and resources required to maintain your lawn.
---
Plant more trees on your property.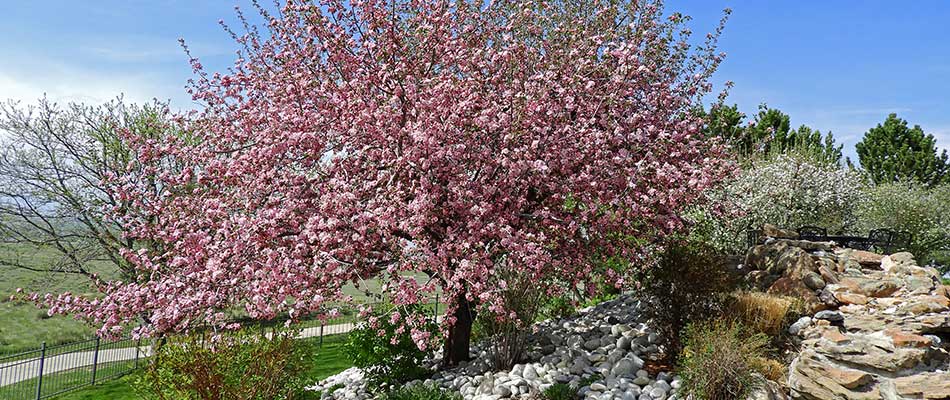 Planting more trees is one of the first things people are taught to help save the environment. This simple action remains one of the most effective steps we can take to combat climate change and global warming. You can do your part by planting big or small trees on your property. No matter their size, trees provide us with oxygen and filter the air we breathe.
During hot summer days when your plants face the risk of drying out, trees provide shade to protect them from the sun. Because their shade shields your plant from the sun's heat, you can water your plants without having to worry about rapid evaporation.
Trees give your landscape color and, for the most part, require minimal maintenance.
---
Grow Wildlife-Friendly Plants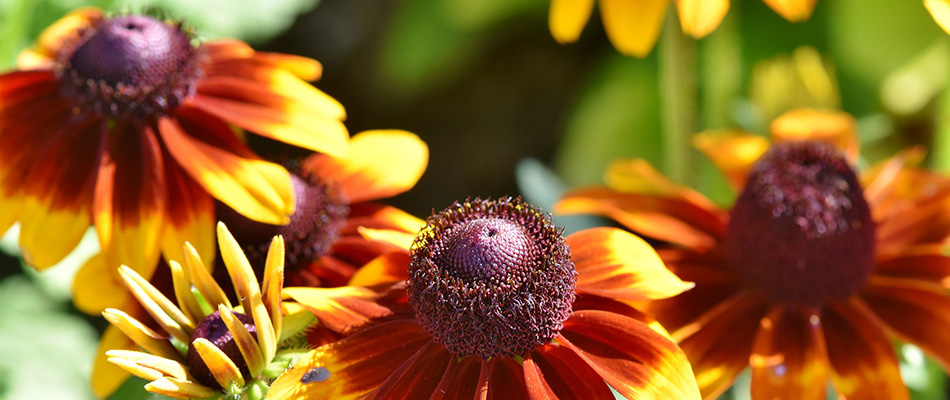 Aside from the boost of color most plants provide, they can also attract wildlife. Providing and maintaining a healthy habitat for pollinators such as bees and butterflies is extremely important to preserve their population. Bees greatly contribute to the growth of plants and flowers through pollination. Make sure to grow pollinator-friendly plants with blooms for all seasons in your landscape beds or in pots.
Additionally, birds need trees and plants for food and shelter. Native plants feed insects that become food for birds and also create seeds that birds can eat. Plants and trees that produce seeds for birds to consume include:
Coneflowers
Elderberries
Sunflowers
Dogwoods
---
Call our experts to make your landscaping more eco-friendly!
No matter how big or small, every step that we can take to help the planet and create a better environment is always a good idea. Creating an environmentally friendly landscape from scratch may be a bit difficult, but our experts at J&C Lawn Care will gladly help you begin your construction of a more sustainable and eco-friendly landscape. We can perform mulch and rock installation as well as install plants that are wildlife-friendly. Our services are available to properties in Gresham, Happy Valley, Troutdale, and surrounding Oregon communities. Call us today at (971) 284-2035 for a consultation.