Landscaping projects can be time-consuming and complex, so it's always a good idea to hire professionals. However, with so many companies to choose from in the Gresham, OR area, you'll want to make sure you choose one that you can count on to provide stunning results and outstanding customer service. Before hiring a landscaping company, you'll want to ask them some questions to ensure they are the perfect fit for you. You should ask them about their turnaround time, who will be the main contact during the project, who their suppliers are, if they offer ongoing maintenance packages, and if they are insured.
---
How long does it typically take to install a new landscape?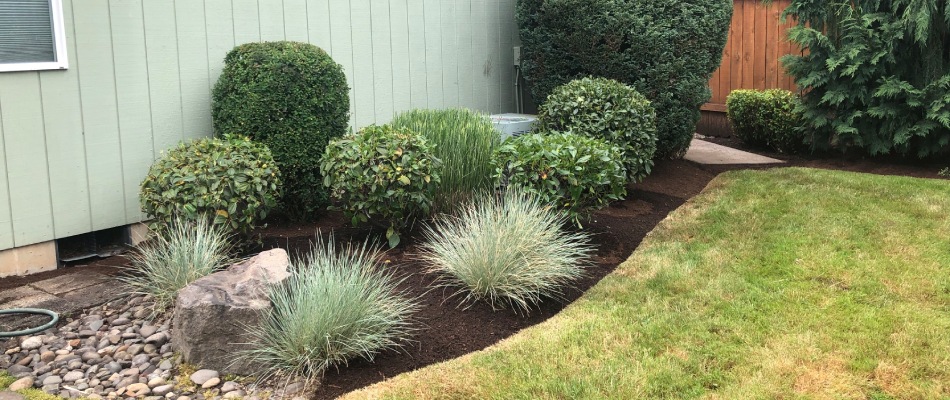 Before you say yes to any landscaping company, ask them about their landscape installation process. A reputable landscaping company should have a streamlined installation process to make their projects run smoothly. Their landscape process will dictate how fast and efficient they work. They should be able to give you a timeline of how long your project should take to complete if they are no unforeseen circumstances such as bad weather.
---
Who is the main contact if there is any problem?
Effective communication is vital to ensuring the success of your landscape installation. As the property owner, you'll want to have crystal clear communication with the landscaping company. Look for a company that can provide you with a main contact that you can talk to any time you have any questions or concerns. If an issue arises in the middle of your landscape project, the last thing you would want is to get transferred to different people because no one can directly answer your questions.
---
Where do you purchase your plants, trees, shrubs, flowers, and sod from?
When hiring a landscaping company, you'll want someone who sources your landscape elements from reliable suppliers. We believe purchasing plants, trees, shrubs, flowers, and sod from local suppliers would be ideal because they know better than anyone what kind of plants thrive in your area. More importantly, the plants you get locally are likely native plants or those that have adjusted to the climate of your environment.
Getting your plants from around your region also supports the livelihood of local suppliers!
---
Does your company offer ongoing maintenance packages after the landscape is installed?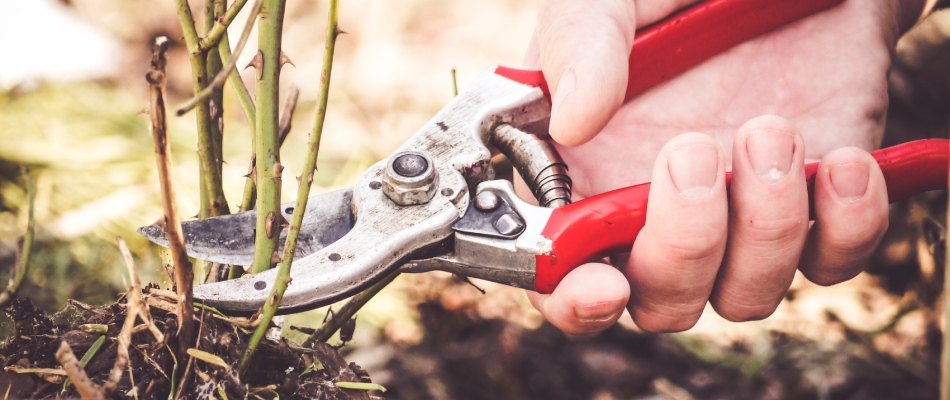 Aside from installing your new landscape, be sure to think about landscape maintenance moving forward. Maintaining your landscape ensures it will remain in good shape. Ask the landscaping company you want to hire if they have ongoing maintenance packages, so you don't have to go looking for other landscape service providers. We recommend that you get maintenance services from the same company that installed your landscape beds.
---
Is your company insured?
Before hiring a landscaping company, you'll want to find out if they are insured. Their insurance protects you if they ever damage anything on your property such as water or electric lines. In the event that something goes wrong, you'll want to know that you are covered. If the company you are considering hiring doesn't have insurance, that is a red flag and it is probably a good idea to move on from them and look for another landscaping company to partner with.
---
You just found the right landscaping company for you. Give us a call today to schedule any of our landscaping services.
If you are looking for a landscaping company that can deliver exceptional service, look no further. Our team at J&C Lawn Care has the experience and expertise to design and install stunning landscapes in Gresham, Happy Valley, Troutdale, and surrounding communities in Oregon. Give us a call today at (971) 284-2035 to schedule any of our landscaping services.