Lawn insects and pests can appear throughout the year, but some species are more active in the fall. Regardless of the season, all pest infestations should be taken care of immediately. Critters living in the dead leaves covering your lawn will quickly move into your home or commercial property to escape the winter elements.
This is why leaf cleanups are a vital piece of fall lawn care that shouldn't be ignored. Fall cleanups and leaf removal keep your yard safe in the fall so you can avoid a massive pest infestation problem.
Protect the safety of yourself and others by learning about which three lawn pests Portland residents need to be on the lookout for this fall.
---
Hobo Spider and Giant House Spider
Fall is considered mating/breeding season for the majority of the spider population. September and October are the months where most spiders start to invade Portland residents' homes in search of a mate. The most common spiders found near the Pacific Northwest area are the hobo spider and giant house spider.
Giant house and hobo spiders are similar in appearance, but their size is the identifiable differentiator. A fully-matured hobo spider is about the same size as a young adult house spider. Once the giant house spider is fully grown, it's clearer to tell the two apart.
These funnel-web arachnids like to hide in dark corners, planters, woodpiles, and leaf debris, anywhere that makes it easy to hide. They typically come out at night and scatter easily when the lights are turned on to find another dark space.
---
Stinkbugs and Boxelder Bugs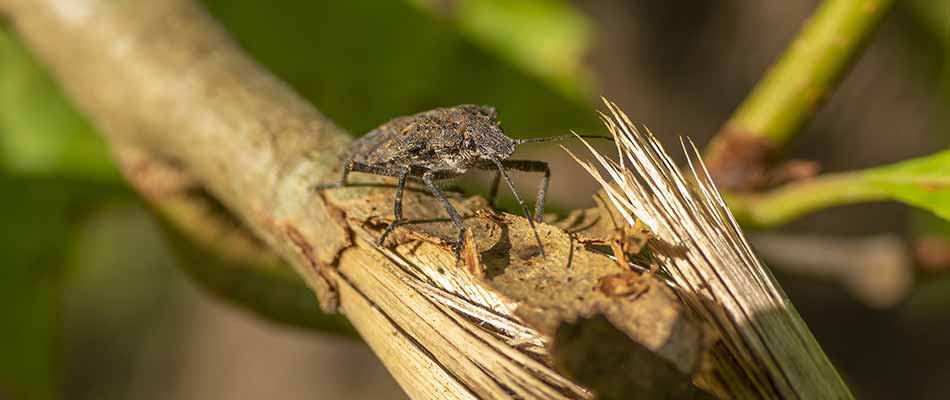 Like many other insects, stinkbugs and boxelder bugs start looking for a warmer shelter after summer to ride out the colder season. While these pests aren't dangerous, they like to feed on plants, trees, and other ornamental softscapes around your landscape.
Come September and October, stinkbugs and boxelder bugs will hide in yard debris, under rocks, in old piles of wood, and around the foundation of your home to keep warm. If given the chance, these bugs will overrun your home once winter comes and emerge again in the spring to head back outdoors. Winterizing your yard and removing any lawn debris is recommended to prevent any kind of infestation.
---
Garter Snakes
Garter snakes are the most widespread and harmless snake species in Oregon. Like most snakes, they enjoy tall, unkempt grass areas and like to live in grasslands, shrubs, forests, and residential areas. Garter snakes can also be found around bodies of water since this is where they find much of their food.
If they are not basking in the sun, then they can be found hiding in dark places. This makes brush and leaf piles prime territory for garter snakes. Garter snakes look for dry, warm areas where they can hibernate without freezing. They are mostly inactive during the winter and will only emerge on sunny, warmer days.
---
Keep these fall critters out of your lawn with fall leaf removal services!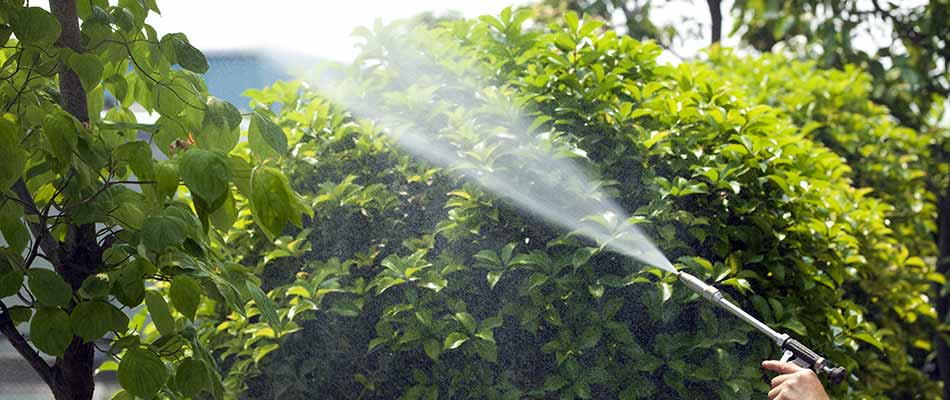 Bugs, spiders, and snakes are unwanted lawn and house guests that can risk the safety of yourself and your pets and children. Running through a yard covered in leaves may seem fun, but there can be a ton of hidden dangers lurking underneath.
Here at J&C Lawn Care, we perform yearly fall cleanup and leaf removal services for residential and commercial properties in Portland, Oregon, and other nearby areas including Happy Valley and Troutdale. Call us today at (971) 284-2035 to learn more about how we can help keep these fall critters out of your lawn!